Georgia Campus Carry Bill To Allow Guns In Public Universities Passed, Goes To Governor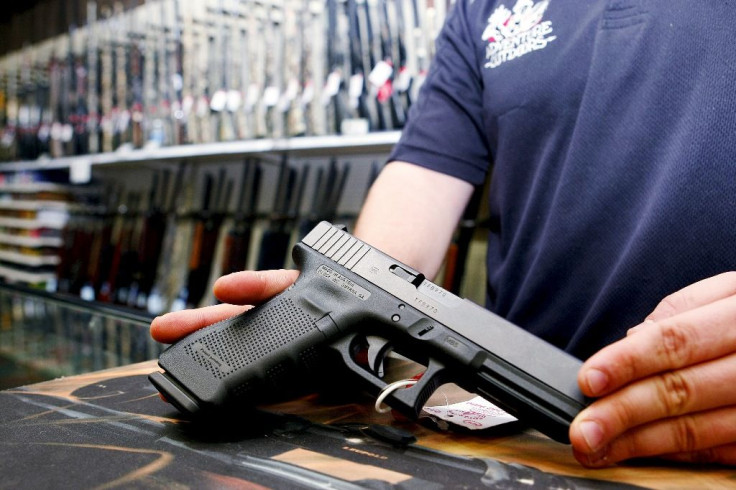 A bill to legalize carrying of guns on public college and university campuses was passed in Georgia General Assembly early Friday. The legislation will go to Republican Gov. Nathan Deal for his signature.
House Bill 280 allows people who have state permits for concealed handguns to carry the weapon on campuses of public institutions for postsecondary education. The bill was passed with 33-21 votes. Georgia is currently one of 17 states that do not allow campus carry.
The bill bars people from carrying guns in dormitories, fraternity and sorority houses and buildings used for athletic events. It also excludes classes in which high school students are enrolled through a dual-enrollment program and on-campus child care centers. Offices or rooms used for disciplinary hearings are also off-limit.
"Any person who is not a license holder who violates this subsection shall be guilty of a felony and, upon conviction thereof, be punished by a fine of not more than $10,000.00, by imprisonment for not less than two nor more than ten years, or both," the bill read.
Before the assembly passed the bill, Georgia Senate approved the legislation with 32-22 votes Tuesday.
"Frequently, invisible lines distinguish our college and university campuses from other properties — but we should never allow these overlapping boundaries to deny us our constitutional rights," Lt. Gov. Casey Cagle said following Tuesday's vote. "This thoughtful compromise protects the fundamental right to lawfully carry, which belongs to all Georgians."
Some lawmakers opposed the bill questioning where students would store their guns while on campus, and whether allowing such weapons would lead to safety issues as thousands of school-age children visit campuses every year to attend summer camps or academic programs, according to AJC.com.
Last year, Deal vetoed the legislation saying the bill was too broad and that campuses in the state are gun-free to promote learning. He also wanted to remove campus discipline hearings and administrative and professor offices from the list of places a person is allowed to carry a concealed handgun.
© Copyright IBTimes 2023. All rights reserved.