If you're trying to squeeze the most value out of every hard-earned dollar on your next gadget purchase, then you should consider buying second-hand or "open box" options of those gadgets. You'll be surprised how much value you're still going to get despite giving up that "brand new" status.
It's best practice to immediately check every open-box unit you purchase because they have been used and may have some hidden caveats. Inspect the essentials such as storage and battery life as these are often some of the more common problem areas for open-box devices. With that being said, here are some amazing tech deals you shouldn't miss out on.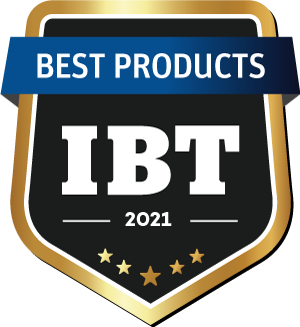 Laptops
Get your game on. Photo: bestbuy.com This Zephyrus comes packed with the 2nd Generation AMD Ryzen 7 which clocks at 2.3 GHz. It's paired with 16gb of DDR4 RAM and a very capable NVIDIA GeForce GTX 1660 Ti Max-Q GPU. Its sleek and minimalistic design is on full display with a brushed aluminum finish. The keyboard and hinges are all well-built and add to the luxurious nature of the laptop.
For professionals who value performance and beauty. Photo: bestbuy.com
This MacBook Pro can be specced up to a 9th generation Intel i9 processor. It also comes equipped with an 8-core AMD Radeon Pro 5500M GPU with 4GB of GDDR6 memory, together with an optimized thermal architecture for groundbreaking performance. It features 16GB of memory and 1TB of storage, as well as a Touch ID and Touch Bar feature. It's designed for pros who put performance above all else.
Increase your productivity. Photo: bestbuy.com
The Lenovo Yoga C940 Convertible 2-in-1 Laptop increases your productivity while working. The Intel Core i7-1065G7 processor and 12GB of RAM offer solid performance for working with multiple windows seamlessly, while the 512gb SSD offers fast data access times, letting you access saved documents in an instant. This Lenovo Yoga laptop has a 14-inch Full HD capacitative display with 10-point multi-touch operation for detailed visuals and effortless typing.
Check out BestBuy's wide selection of open-box laptops for more exciting deals.
Televisions
Insignia 43-inch LED Full HD TV
Television. Photo: bestbuy.com
Watch your favorite Netflix series in vivid color on this 43-inch Insignia LED TV. Its direct and bright backlight illuminates the screen uniformly for sharper contrast, and media devices can be connected through a USB port and three HDMI ports. This Insignia LED TV has a 1080p screen for crisp, clear images.
Toshiba 50-inch LED 4K UHD FireTV Edition TV
Make your entertainment smarter with the Toshiba FireTV. Photo: bestbuy.com
Enjoy visual content in Ultra HD quality with this 50-inch Toshiba TV. It's compatible with all your popular virtual assistants and supports voice control, while the 60Hz refresh rate ensures buttery-smooth images. This Toshiba 4K Fire TV features USB and HDMI inputs for connections to external sources and also has a tuner to access free-to-air channels.
Accessories
Polk Audio Signa S2 Ultra-Slim TV SoundBar with Wireless Subwoofer
Get fully immersed in your entertainment with the Pula Audio Soundbar. Photo: bestbuy.com
The low-profile Signa S2 universal TV soundbar delivers an incredible, room-filling home theater experience -- far beyond anything you get from your TV's small built-in speakers. It works with any TV so you can watch your favorite media with exceptional contrast and clarity, as well as powerful bass. The box includes an HDMI cable for quick and easy setup.
This soundbar features Polk's patented Voice Adjust technology for crystal clear dialogue and Dolby Digital decoding for immersive, performance-tuned surround sound. It includes a wireless subwoofer for deep bass impact. Plus, you can also stream your favorite music through Bluetooth directly from your smartphone, tablet, or any other compatible device. At 2" tall, this soundbar fits most spaces. It's also super easy to wall-mount or place in front of your TV for a clean home entertainment setup.
Let your music take you over with the Beats Solo Pro. Photo: bestbuy.com
Rock your heart out with the Solo Pro noise-canceling wireless headphones by Beats. The Solo Pro delivers sound the way you want it and features two listening modes: Active Noise Cancelling (ANC) and Transparency. Beats' Pure ANC gives you the space you need to experience fully immersive sound, while the transparency mode helps you stay aware of your surroundings.
Every detail of the Solo Pro has been carefully considered, right down to the intuitive way the headphones turn on and off via folding. The ergonomic design delivers exceptional comfort for extended wear. And with up to 22 hours of battery life, you can keep the music going no matter where your day takes you.
For more deals on tech accessories and cool gadgets, click here.
Buying open-box gadgets can save you several hundred dollars depending on the make and model and the condition of the unit. However, you should be aware that not every device you get is in perfect condition. Some may have small cosmetic blemishes, some devices can have a shorter battery life (because of battery health), and some can have slight signs of wear-and-tear. If you can get past these minor gripes, open-box devices can give you some pretty great devices at a greater value!
International Business Times offers links to items to help our readers find interesting products. When you buy through links on our site, we may earn an affiliate commission. Here are our
T&C
.