'Ghosted' Season 1, Episode 10 Video: Lafrey Opens Up About Her Mom
Everyone at the Bureau Underground has been itching to work on a new case in Season 1, episode 10 of "Ghosted".
In a sneak peek from the half-hour installment, Captain Lafrey (Ally Walker) gathers the whole team for a meeting. Leroy (Craig Robinson), Max (Adam Scott), Barry (Adeel Akhtar), Annie (Amber Stevens West), and the rest of their colleagues are expecting that Lafrey is finally giving them a new case. But much to their disappointment, Lafrey only assembles the crew to ask if anyone has found a new business for them to attend to.
"You can't do this to us," an upset Leroy tells Lafrey.
"Look, guys, I know that things have been slow lately and that is hard in all of us, OK? Maybe especially me because I recently had to move my mother into an assisted living facility," says Lafrey, making the mood at the Bureau even more somber. "And, let's face it, work is a welcome distraction. But she just can't be on her own anymore. She thinks she's on the 'Titanic', not the ship but in the movie. She keeps asking to talk to the director."
After realizing that she has become a little too emotional, Lafrey quickly changes the topic by sharing her idea of brightening up their headquarters. "Why don't we get some color in here? Like new drapes, carpets, something to just bring it up, bring the whole thing up," Lafrey tells her team as she walks back to her office.
As new cases become few and far between at the Bureau, Max obsesses over his multiverse theory and Leroy grows restless — until they discover a suspicious wire in the office that they think might be a secret surveillance system. According to the synopsis for the episode, the duo recruits the whole team to help them uncover its source. Meanwhile, a customer (Sam Richardson) arrives at the Bureau's facade looking to purchase wire coat hangers and everyone must take turns distracting him from the chaos below.
Season 1, episode 10, titled "The Wire," airs on Sunday, June 10 at 8:30 p.m. EDT on Fox. Season 1, episode 11 will then air later that night at 9:30 p.m. According to the synopsis for episode 11, titled "The Demotion," the Bureau Underground gets a new captain, Merv Minette (Kevin Dunn), much to Lafrey and everyone's surprise. But Minette doesn't seem thrilled with his new post either and halts Max and Leroy's investigation of the suspicious wire.
Will you be watching the two-episode return of "Ghosted" this Sunday? Let us know in the comments section below!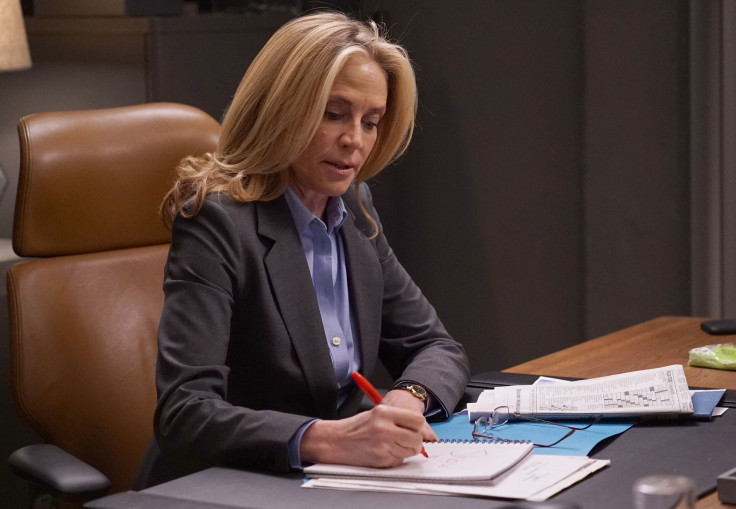 © Copyright IBTimes 2023. All rights reserved.
FOLLOW MORE IBT NEWS ON THE BELOW CHANNELS