'Ghosted' Season 1, Episode 12 Spoilers: Leroy, Max Get A Scary Premonition
Leroy reaches out to a psychic in tonight's episode of "Ghosted."
According to the synopsis for Season 1, episode 12 of the Fox comedy, Leroy (Craig Robinson) brings in a psychic to help the Bureau Underground figure out who bugged their office. While he and the rest of the team are determined to make something of the psychic's findings so that they can reclaim the office from Merv (Kevin Dunn), Max (Adam Scott) refuses to give in to the superstitions.
In a sneak peek from the episode, Annie (Amber Stevens West) reveals that the psychic told her something her colleagues don't know yet.
"She also said something else but I don't know if I should say," Annie says of the psychic.
"Don't be that person who says 'Oh I know this thing and then don't say the thing.' Nobody likes that person," replies Leroy, who is obviously trying to get Annie to share what she knows.
When Max directly asks Annie to tell what the "freaky lady" said to her, Annie reveals that the psychic told her that one of them is going to die on their way home.
After Leroy comments that Annie's revelation is the kind of thing one should keep as a secret, Annie apologizes. "Yeah, it's silly. I'm sorry that I even said anything," Annie says. "She is just a lame cash-grabber psychic. So let's just pretend I never said anything."
Max found out about the potential bugging when he accidentally discovered a hidden wire inside the Bureau's headquarters in Season 1, episode 10. The whole team was determined to find out who is behind the bugging, but the Bureau's new director, Merv, halted the investigation in Season 1, episode 11.
In addition to Dunn, other actors guest starring in the half-hour installment are Kate Berlant as Linda, Andy Blitz as Bird, Greg Romero Wilson as Davey, Harrison Lampert as Ken, Yimmy Yim as Sasha, and Audrey Wasilewski as Celeste.
"Ghosted" Season 1, episode 12, titled "The Premonition," airs on Sunday, June 17 at 9:30 p.m. EDT on Fox.
Do you think the psychic would be able to help the team find out who's behind the bugging? Let us know what you think in the comments section below!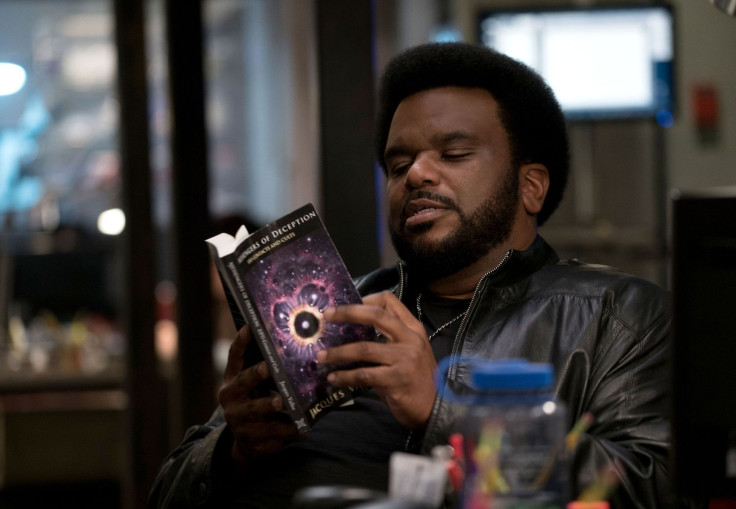 © Copyright IBTimes 2023. All rights reserved.
FOLLOW MORE IBT NEWS ON THE BELOW CHANNELS