Giant Balloon Sculpture To Take Flight Over Major Cities
KEY POINTS
A 42 meters tall hot air balloon sculpture will be flown above major cities
Brian Donnelly, more commonly known as KAWS, is the artist behind it
He wants to surprise people and give them a unique experience through it
American artist KAWS' signature character Companion, a giant hot air balloon that's as tall as a 15-story building, will be flown over major cities around the world.
Brian Donnelly, who goes by the name KAWS, announced Monday that he will fly the new sculptures above major cities in Spain, Turkey, Australia and China. The installment, which is 42 meters long, is part of the "KAWS: HOLIDAY" project.
Through his new sculpture, KAWS wants to surprise people on the ground and give them a unique experience.
"It really will be an unexpected thing in the sky," Donnelly told CNN. "To have a work that suddenly interrupts your sightline for a few minutes, going through different cities in the world, is, for me, very exciting."
Donnelly added that the project has offered him relief from the restrictions bought on by the COVID-19 pandemic.
"As an artist, we're just trying to navigate around the situation," he explained. "So many things have gotten canceled, and there are so many different considerations with travel and meeting in groups.
Since the onset of pandemic lockdowns, the art world has faced a major setback. Indoor exhibitions have been canceled and galleries have shut down, leading to major revenue loss. In light of the new rules that may stay for a while, artists such as KAWS are rethinking their choice of presentation.
"I thought the balloon would be a great object to create something across a landscape that people can experience ... rather than having an exhibition-type piece that everyone gathers around," the artist said further.
After unveiling and flying the installment over the foothills of Mount Fuji in Japan and hitting spots in Hong Kong, "KAWS: HOLIDAY" finally made its way to the open fields of Bristol, the ballooning capital of the U.K.
"I'm happy to be able to continue working on exciting projects like KAWS: HOLIDAY and hope it can bring some inspiration during our ongoing global situation," KAWS said.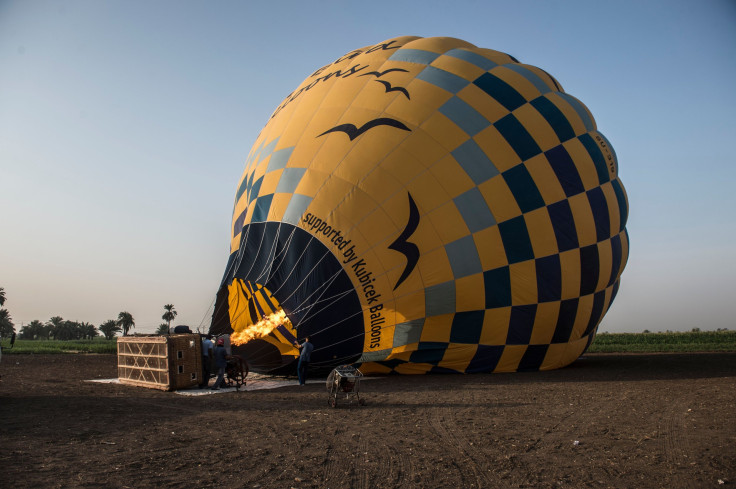 © Copyright IBTimes 2023. All rights reserved.