Gift Ideas For Travelers This Holiday Season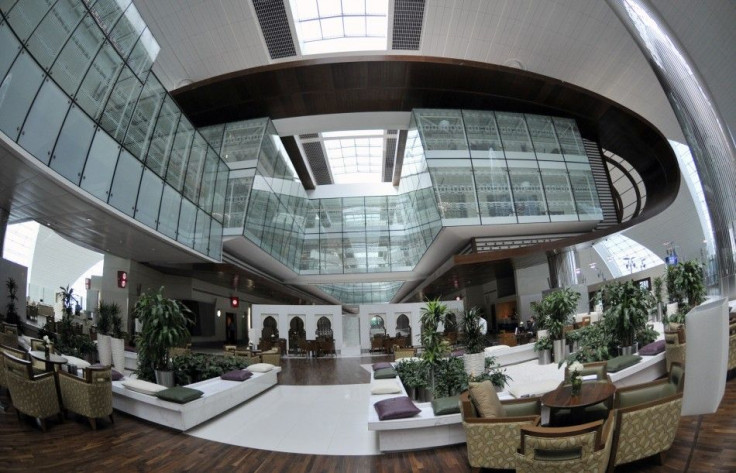 Many wreaths are already out and lights up on trees, telltale signs that the 2012 holiday season is upon us. Yet, while it's supposed to be the "most wonderful time of the year," for many it's a season of stress. What gifts will you get for your mom, dad, sister or coworker? How about your wife? If anyone on your holiday list is a traveler -- be it for business or leisure -- here are a few ideas:
ioSafe Rugged Portable Hard Drive
It can withstand 2.5 tons of crushing weight, 20-foot drops and underwater submersion for up to three days. It's not Superman, it's the ioSafe Rugged Portable Hard Drive ($250; ioSafe.com). In the battle for the title of the most rugged hard drive to take the most brutal beatings on the road, ioSafe is the champion.
Priority Pass
When home is away from home, you want to be able to sit back and relax any chance you get. The Priority Pass (plans start at $99/year) gives travelers access to 600 airport lounges in over 100 countries and makes a good gift for business travelers who need a spot to kick up their feet.
Nikon CoolPix AW100
Many travelers prefer a camera that's rugged enough for them not to have to worry about it getting damaged, but one that's also capable of shooting high-quality photos they won't be afraid to show their friends. Waterproof, shockproof and freezeproof -- and with GPS and e-Compass functions -- the Nikon CoolPix AW100 ($249; B&H Photo) is designed with the intrepid traveler in mind.
Slingsafe 300 Gii Backpack
Nobody's getting into your things when you wear Pacsafe's Slingsafe backpack ($78; Amazon). Ideal for those headed off into the unknown, this anti-theft backpack is spacious enough to fit iPads, 13" MacBooks and other valuables, and it has a slash-proof body and straps, smart zipper security and an RFID-blocking pocket.
Able Planet NC190B Headphones
Able Planet's noise-canceling NC190B Headphones ($70; Adorama) offer superior sound quality and clarity and in-line volume control, and they fold up into a small carrying pouch. The person next to you on the plane doesn't have to hear your music, and you don't have to hear them.
Solio Classic Solar Charger
When all else fails, you can count on the sun (unless, perhaps, you encounter some fog at London Heathrow). The compact Solio Classic Solar Charger ($40; REI) keeps most hand-held electronics topped off with free solar power anywhere you can catch some rays.
Haan Travel Garment Steamer
It's hard to keep your business shirt looking perfect right out of the suitcase, but a garment steamer can help. The Haan Travel Quick Pro Handheld Garment Steamer ($25; Walmart) features a snap-on lint brush, a removable water tank and a high-heat setting that kills off 99.9 percent of germs and bacteria.
Packing Cubes
When your partner is rummaging through all of the knickknacks in the carry-on and can't find the passports among the chords, chargers and souvenirs, they may wish they had some packing cubes ($24; eBags.com) to keep all of the smaller items organized.
3FllOZ.com
The TSA's restrictions on liquids may be its most loathed rule ever, but for one entrepreneur, it was the basis for a new business: 3FlOz.com. The website offers an array of travel toiletry packs for all styles, including the Jet Set Girls Beach Kit ($71) and the Anthony For Men Travel Kit ($90).
Cashmere Travel Wrap
It doesn't matter what the temperature will be when you land, inside the cabin of your plane it's guaranteed to be icy cold. That's where the White + Warren Cashmere Travel Wrap ($295; whiteandwarren.com) comes in handy. It can be worn as a shawl, scarf, shrug or blanket, and it is designed for those who never bring more than they need.
Cabela's Toiletry Bag
Every traveler needs a quality "ditty bag" to organize all of their toiletries -- particularly business travelers who can't show up to the job looking like they just got off the plane (which, of course they did). Cabela's Outback Series Toiletry Kit ($35; cabelas.com) is slim and stylish with three compartments designed to hold all the items you need on the go.
Bucky Gusto Neck Pillow
There is a neck pillow lover in every family and, chances are, you know exactly who it is by now. If you want to get them one that's a notch above the one they've already got stashed away in the dashboard, try the Bucky Gusto Inflatable Pillow ($25; REI). It deflates into a tiny pouch, has a soft micro terry polyester cover and is asymmetrical to provide the best comfort for big and small necks alike.
Mini Luggage Scale
These days, packing all of your things into one bag to avoid additional fees at the check-in counter can be a Herculean task. Worse still, you don't know how much room all of your souvenirs will take up in your bag on the way back, or whether it will weigh in under the airline's limit. This makes the Mini Luggage Scale ($23; LL Bean) a handy little tool to save you time and money before you get to the airport.
TomTom GPS
Vacations are great, but getting there may threaten to tear the family apart. If you can't trust your husband or wife with a map and a list of directions, leave it to the professionals at TomTom. With access to one million more miles of U.S. roads than any other GPS brand, you might just be able to find a needle in a haystack in Kansas with the new TomTom 2435TM ($179; Buy.com).
© Copyright IBTimes 2023. All rights reserved.