Gigaset ME Pro: The Unknown German Phone Taking On iPhone And Galaxy S6
BERLIN -- Launching a new smartphone brand in the current climate is a pretty brave move. Doing so at the premium end of the market where the iPhone and Samsung's Galaxy S range dominate is an even braver move. Yet that is exactly what German company Gigaset has done.
Gigaset launched its first three smartphones at IFA 2015 in Berlin this week, with the flagship Gigaset ME Pro costing 549 euros ($612) in Europe, which puts it right at the premium end of the market where the iPhone 6 and Samsung's Galaxy S6 and S6 edge currently dominate.
The specs of the ME Pro are admittedly impressive: a 5.5-inch full HD screen, a huge 5GB of RAM, a massive 4000mAh battery, a fingerprint sensor and a patented technology that removes the need for a speaker grille at the top of the smartphone. Instead the entire glass front of the smartphone vibrates to become a speaker, meaning you can hold any part of it to your ear and hear what is being said. As impressive as that is, it is hard to imagine iPhone users switching just so they don't have a speaker grille.
Munich-based Gigaset was until now best known for producing cordless telephones for the European market. However what is less well-known about the company is that it also has a secondary business of manufacturing white-label smartphones for other companies and has a factory in China that employs 11,000 people. This expertise will be key in allowing the company to build its smartphone range efficiently and at scale if necessary.
However, when you consider that there are hundreds of companies making smartphones today, all trying to offer something different and at a price much lower than Gigaset is offering, it is hard to see how this company will succeed. The company says that in order for it to make any money it has to price the phones toward the premium end of the market, as narrow margins simply won't work.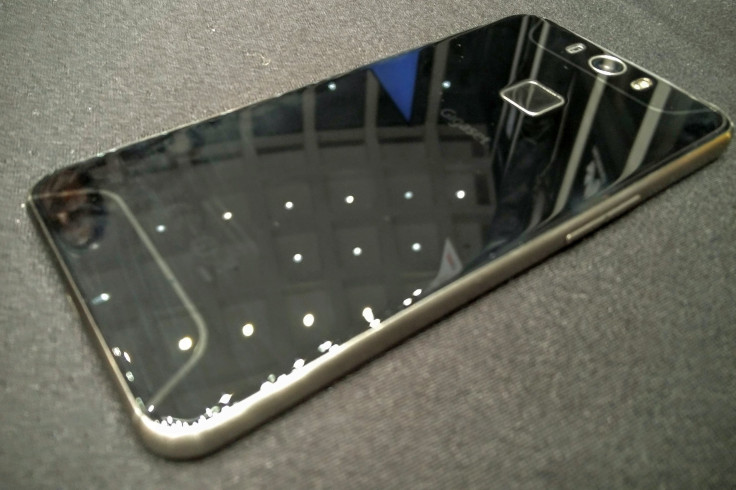 The premium Android smartphone market has been shown to have hit a wall in the last six months, with high-profile companies like Sony Corp, HTC Corp and LG Electronics Inc., all failing to make any money from their flagship smartphones. Whether or not Gigaset bucks this trend remains to be seen.
The phone will go on sale this fall in Europe and China, with the company having no plans to launch in the U.S. at the moment. It is currently in talks with operators in Europe but has no deals in place to date, so will initially be selling the smartphone online.
© Copyright IBTimes 2023. All rights reserved.
FOLLOW MORE IBT NEWS ON THE BELOW CHANNELS