'Gilmore Girls' Star Scott Patterson Shares Photo With Creator Amy Sherman-Palladino On Set Of Netflix Revival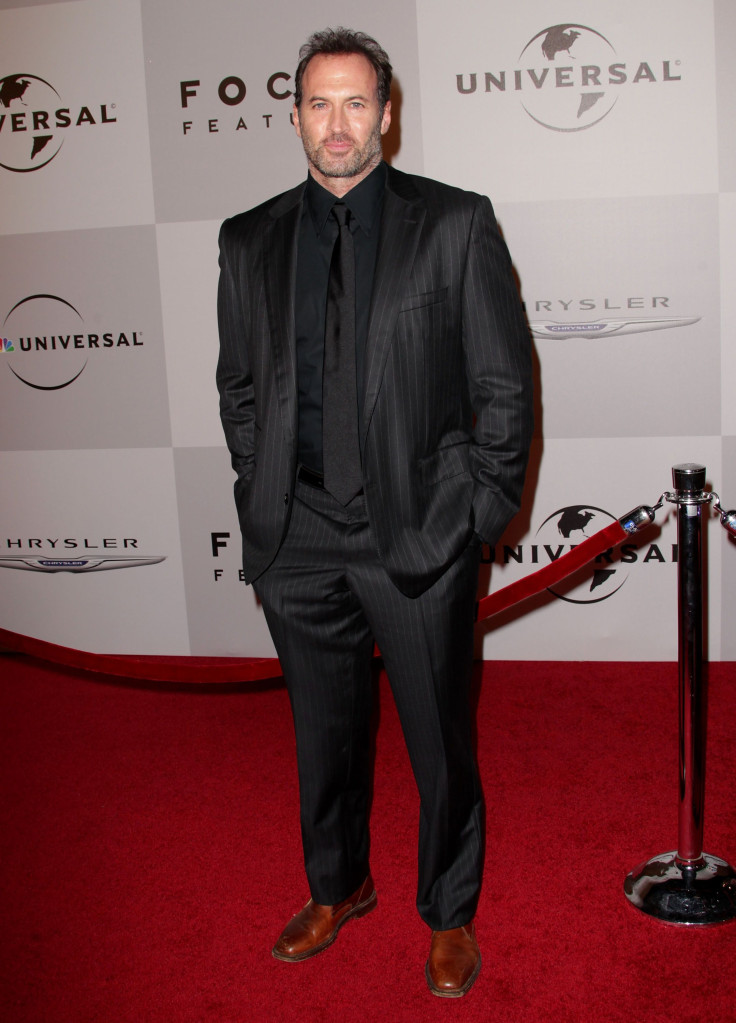 The cast of "Gilmore Girls" is still hard at work filming for the upcoming Netflix revival. Scott Patterson, who plays diner owner Luke on the beloved series, took to Twitter Saturday to share a photo with show creator Amy Sherman-Palladino.
Patterson can be seen in costume as Luke, wearing the character's usual backward baseball cap and plaid shirt. He has his arm around Sherman-Palladino, and they appear to be standing in front of Luke's diner in the fictional Connecticut town of Stars Hollow.
The post comes just a couple of days after it was revealed that the revival will feature Sherman-Palladino's "final four words." Fans of the series know that the creator's "final four words" have been a hot subject ever since the series ended in 2007.
For those unfamiliar with the backstory, Sherman-Palladino brought "Gilmore Girls" to life on the WB in 2000. However, in 2006, Sherman-Palladino and her husband, Daniel Palladino, an executive producer on the show, decided to exit the series due to a creative disagreement with the CW, the network that had formed after the WB and UPN shut down. The husband-and-wife duo confirmed they were exiting at the end of the sixth season because they were "unable to reach an agreement with the studio."
"Our heartfelt thanks go out to our amazing cast, hard-working crew and loyal fans," they said in a joint statement at the time. "We know that the storylines from this season will continue into the next, and that the integrity of the show will remain long after we leave Stars Hollow."
Following their exit, writer and producer David S. Rosenthal took over. However, his run on the series was short-lived as the CW announced that the seventh season would be the show's last. The finale has been a sore subject for fans, who have complained for years that it wasn't a satisfying ending for Lorelai (Lauren Graham) and her daughter, Rory (Alexis Bledel).
The good news is that the revival will finally give Sherman-Palladino her chance to end things with the mysterious "final four words" she has save. And according to actor Yanic Truesdale, who plays Michel, concierge at the Independence Inn, he's already found out what those words are.
"I know them because I read the script!" he told Us Weekly last month. "I always felt it was intriguing, like everyone else. I was like, 'How does she know the last four words?' But when I read it, I was like, 'Oh, OK. That makes sense.' I can see now why she knew that that would be said."
A premiere date for the Netflix revival of "Gilmore Girls" has not been announced.
© Copyright IBTimes 2023. All rights reserved.