Gina Haspel 'Should Be In Jail,' Not Head CIA: Civil Rights Groups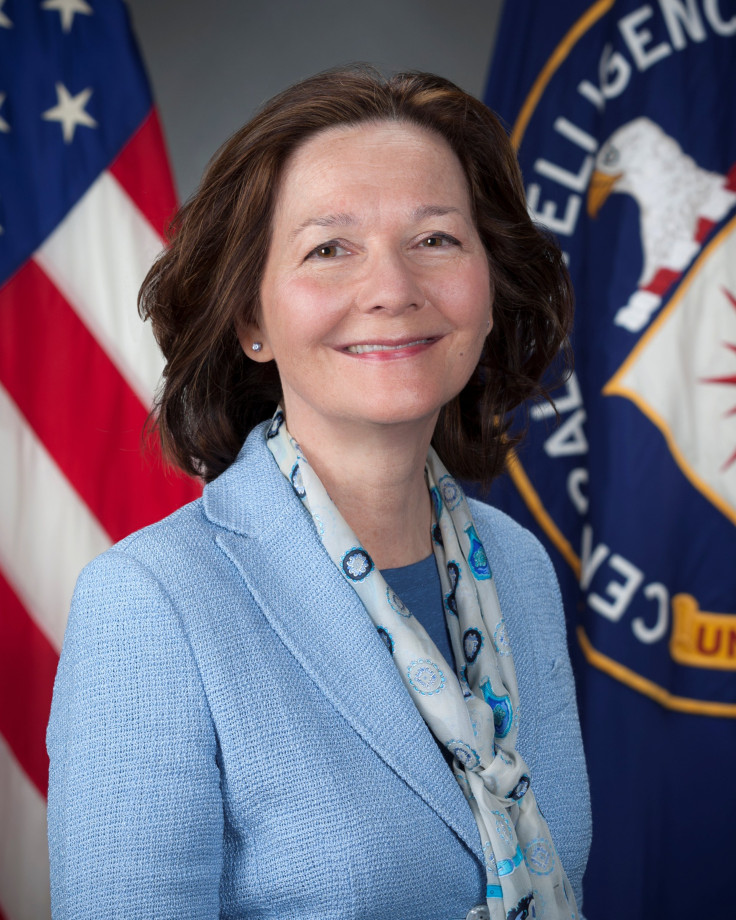 A coalition of civil liberties groups is protesting the promotion of Gina Haspel by President Donald Trump to the post of director of Central Intelligence Agency (CIA).
Although Haspel is on a path to make history by becoming the first woman to lead CIA, a number of organizations that champion human rights claimed her involvement in the agency's covert torture program in 2002 makes her unfit to be appointed the director.
"Torture is torture. This issue has been settled, and anyone who's been involved should not be in a leadership position or leading anything in this country, especially the CIA," Hassan Jaber, executive director of ACCESS, a Dearborn-based Arab American organization, told Middle East Eye.
Some of the civil rights groups that are preparing to fight against Trump's controversial decision are Human Rights First, Human Rights Watch, Center for Victims of Torture, National Religious Campaign Against Torture, American Civil Liberties Union, Center for Constitutional Rights, Demand Progress, Open the Government and Amnesty International.
"Gina Haspel dishonored our country and disgraced herself by participating in the CIA torture program and the destruction of criminal evidence," Wells Dixon of the Center on Constitutional Rights told Daily Beast. "We do not believe she should be director of the CIA. Rather, she should be in jail."
Dixon is one of the people leading the protest against Haspel's directorship.
Haspel, who is currently serving as the deputy director of the CIA, still needs a formal conformation from the Senate to head the agency.
Many of the protesting groups are planning to write an open letter to the Senate later this week, urging them to seek declassification of CIA reports detailing Haspel's involvement in the torture routines carried out on al-Qaeda suspects in a Thailand "black site." The groups are prepared to argue complete disclosure is necessary as far as the appointment of a potential CIA director is concerned.
"The confirmation hearings are going to be a bad joke if stuff isn't declassified," Katherine Hawkins of the Project on Government Oversight, said.
Although civil right groups seldom tend to win such planned protests, they believe this time will be an exception as many of the accusations against Haspel have compelling evidence.
"We absolutely think we can defeat her," said Raha Wala of Human Rights First, another key figure in the coalition. "Never have we faced a nominee so directly and operationally linked to a widespread torture program by the CIA. This really is a historic nomination."
One of the glaring accusations against Haspel is that she repeatedly used an inhuman torture method known as "waterboarding" on Abu Zubaydah and Abd al Rahim al-Nashiri — suspected terrorists held in the prison in Thailand – between 2003 and 2005.
In addition to getting waterboarded – a torture method that lets inmates feel like they are drowning — two to four times a day, Zubaydah was also placed inside a coffin-sized box, slapped and shackled in stress positions and deprived of sleep for days.
"From August 4, 2002, through August 23, 2002, the CIA subjected Abu Zubaydah to its enhanced interrogation techniques on a near 24-hour-per-day basis," a 2014 Senate report documenting his case read.
Haspel was also accused of giving orders to destroy tape recordings of the alleged torture. However, she was not charged after the Department of Justice conducted an investigation into the accusation, VOA News reported.
Although the torture inflicted on Zubaydah is undeniable, there is not enough evidence to prove it was Haspel who supervised the inhuman treatment meted out to him.
After reports of Haspel not being suitable for the position of CIA director came out earlier this week, multiple sources close to her reached out to news outlets saying even though she was assigned to head the Thailand base, she did not do so until late October 2002, long after waterboarding incidents surrounding Zubaydah had ceased.
However, a former senior CIA official told the New York Times that Haspel was in charge when al-Nashiri was tortured.
© Copyright IBTimes 2023. All rights reserved.