'Girl Meets World' Mr. Turner Episode To Help Introduce A New Character In Season 2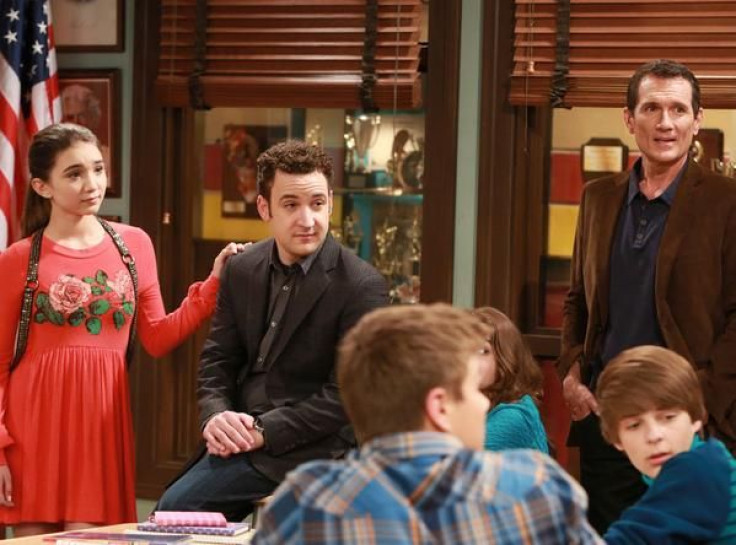 September can't come soon enough … because that's when Mr. Turner is making his triumphant return to the "Boy Meets World" universe! Actor Anthony Tyler Quinn announced on Twitter in April that he would be reprising the role of beloved John Adams High School teacher Mr. Turner on the Disney spinoff series, "Girl Meets World." A first photo of the character on set has been released, and now show creator Michael Jacobs is dishing out even more scoop on what fans can expect.
"Tony came back and nailed this thing," Jacobs told the International Business Times at the 2015 ATX Television Festival red carpet.
According to the creator, Mr. Turner will be a familiar face in a sea of new ones, and actually help introduce a new character. He'll star alongside "Dinosaurs" voice actor Stuart Pankin, who will play a villainous principal who has a "severe misunderstanding with a new teacher."
"Just like 'Boy Meets World,' we're trying to spin out the world and the characters," Michael Jacobs explained. "And then Tony comes in. I won't tell you his position, but it'll become very apparent and obvious what we needed to happen with Tony."
Mr. Turner's last episode on "Boy Meets World" was in Season 4 in 1996. The homeroom teacher, who at one point had Shawn (Rider Strong) living with him, was in a bad car accident that left him in a full body cast. The episode ended with the Shawn praying for him and Mr. Turner moving his fingers, however fans never saw the character on-screen again. Now almost 20 years later, viewers will find out what happened to him.
"From his first line he is Mr. Turner, grown a little," Jacobs continued of Quinn. "Such an authority and so wonderful that, how [Rowan Blanchard] responds to [Ben Savage] as teacher, Ben must respond to Tony as teacher.When you see that I think it illustrates this series. You go one jump Rowan to Ben, and then we ask you to jump again. It's a lovely episode." Mr. Turner will appear in "Girl Meets New Teacher," which will air this September on Disney.
© Copyright IBTimes 2023. All rights reserved.