'Girl Meets World' Won't Return To Television On Different Network, Creator Michael Jacobs Confirms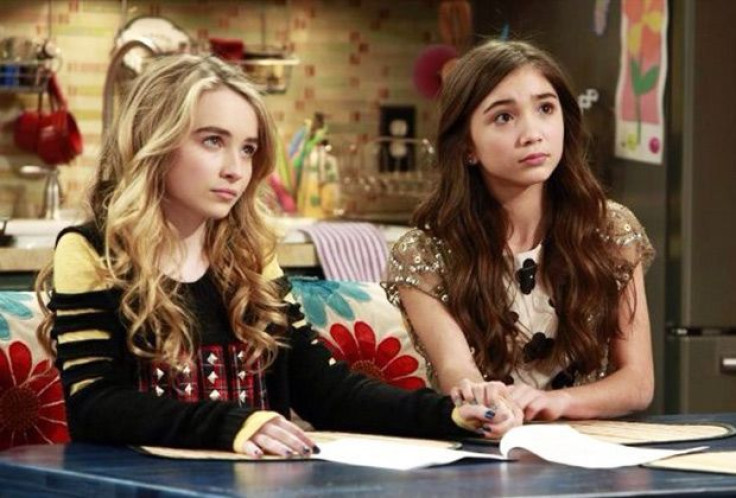 "Girl Meets World" will no longer return to television.
Creator Michael Jacobs confirmed the news via the show's official Twitter account and said that they weren't able to find a new network for the TV series. The final episode for "Girl Meets World" was released in January, and it featured a massive "Boy Meets World" reunion.
After Disney Channel decided to cancel the series, Jacobs told TV Line that there have been talks of potentially releasing the Rowan Blanchard-starrer on a different network. "There are talks underway, but we're at the very, very beginning stages. And I can tell you it's because of the audience's reaction to the cancellation that there is interest in other places. For anyone in the show business, if you ask them why they're doing something and they say they're doing it for themselves, they won't sustain long. Those that answer, 'We're doing it for the audience' and mean it, they sustain," he said.
Read: Rowan Blanchard opens up about "Girl Meets World" cancellation
At the time, there were also rumors linking "Girl Meets World" to Freeform, as well as other entertainment services like Amazon Studios, Hulu and Netflix, according to Bustle. Unfortunately, this also didn't push through.
Following the cancellation earlier this year, Disney Channel released an official statement expressing their gratitude to the creators and cast of "Girl Meets World." "We are proud that for over 70 episodes, Michael Jacobs, April Kelly and the talented creative team, cast and crew entertained viewers with an authentic and heartfelt look at navigating adolescence," the statement read.
Meanwhile, the finale episode of "Girl Meets World," which was titled "Girl Meets Goodbye," saw Riley (Blanchard) and her entire family making a tough decision regarding whether or not Topanga (Danielle Fishel) should accept her job offer in London. The episode was written in such a way that it would serve not only as a season finale, but a series finale as well, since it was filmed before Disney Channel made their decision to cancel the show.
Ahead of the network's tough decision, Blanchard campaigned for the renewal of "Girl Meets World" for at least another season. On her Twitter account, the teen actress used the hashtags #SaveGirlMeetsWorld and #GirlMeetsWorldSeason4 to drum up support for another season. The actress also listed down a number of reasons why she thinks "Girl Meets World" should not be axed. The actress noted that the show tackled relevant issues such as bullying and questions of identity in most, if not all, of its episodes.
In March, "Girl Meets World" star Sabrina Carpenter told TVGroove that there's definitely hope that the show will be picked up by another network. "There's a chance for everything. I think stranger things have happened. It's so funny when you say that. I'm happy when people are upset about it ending because if they weren't and were happy about it, that's a bad thing, so when they're upset that means we left something people care about," she said.
"Girl Meets World" also starred Ben Savage as Cory Matthews, Peyton Meyer as Lucas Friar, August Maturo as Auggie Matthews, Corey Fogelmanis as Farkle Minkus, Rider Strong as Shawn Hunter, Tanner Buchanan as Charlie Gardner and more.
© Copyright IBTimes 2023. All rights reserved.