Girls' Generation's Yoona Gushes Over Her Biggest Crush Timothée Chalamet
KEY POINTS
In the first episode of "Soshi TamTam," the members of Girls' Generation discussed their personality types
Sooyoung started a game about kissing
Yoona said she will let Timothée Chalamet kiss her
Girls' Generation's Yoona revealed her admiration for "Dune" star Timothée Chalamet in a recent episode of the reality series, "Soshi TamTam."
The show, which premiered on the JTBC network last Tuesday, showed the Girls' Generation members discussing their Myers-Briggs Type Indicator (MBTI). It was revealed that there are more introverts in the group rather than extroverts. The group's MBTI tests showed that Taeyeon, Sooyoung, Tiffany, Hyoyeon and Sunny are introverts while Yoona, Seohyun and Yuri are extroverts.
While inside a moving vehicle, the girls also played the "dating balance game" based on their MBTI results.
For the first game, Sooyoung chose a topic everyone was excited about, which discussed members' kissing preferences. Sooyoung asked her fellow members if they prefer that a man asks permission before kissing them or if it is better if the man goes for a kiss right away, which is referred to as "kigal" in Korean.
Yoona, 32, said she prefers "kigal" and explained, "If I'm attracted to the person."
Sunny and Tiffany also chose "kigal" but the latter clarified her choice, saying, "Only if the mood is set." On the other hand, Hyoyeon prefers that guys ask permission first before kissing her.
As the girls continued their debate over their kissing preferences, Taeyeon blurted out in a mocking voice, "Can I kiss you?" which caused the group to burst into laughter.
In the next game, Yoona expressed her dismay when guys ask, "Would you be my girlfriend?"
"Asking to be his girlfriend, it's like the person is unsure. It sounds like he is sounding me out," Yoona explained.
But if the question is coming from Yoona's biggest crush, Timothée Chalamet, the "Lion Heart" singer offered another answer. She said, "For Timothée Chalamet, everything is okay whether he says, 'Would you want to?' or 'Can I kiss you?'"
Last year, Yoona revealed her celebrity crush -- Chalamet and posted a photo of the actor on her Instagram story and added a heart to it.
On the work front, Girls' Generation is set to release a new album in August as part of the group's 15th anniversary celebration.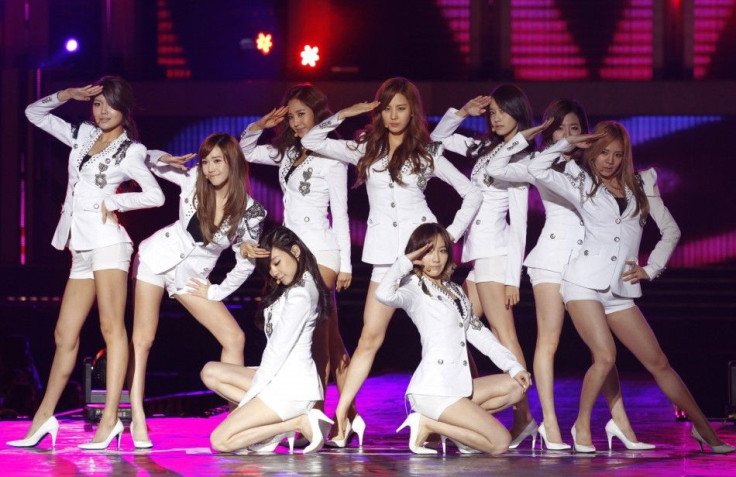 © Copyright IBTimes 2022. All rights reserved.
FOLLOW MORE IBT NEWS ON THE BELOW CHANNELS