Gisele Bündchen Shops With Children In Miami After Ex-Husband Tom Brady Announced Retirement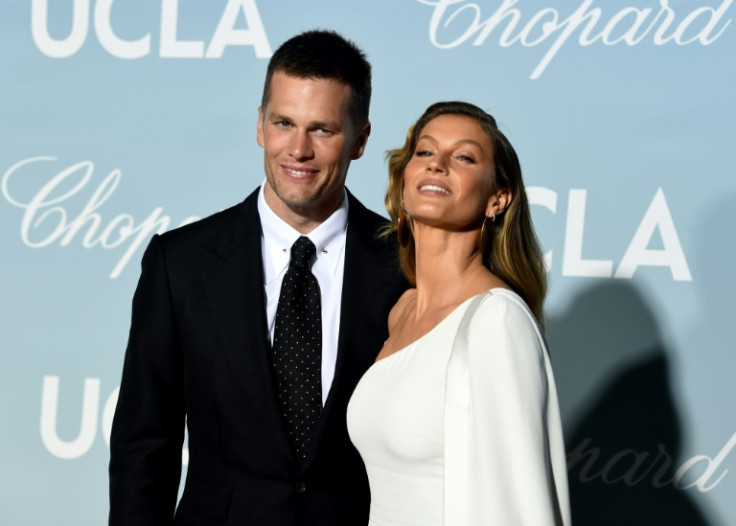 KEY POINTS
Gisele Bündchen was spotted with her children Vivian and Benjamin in Miami Saturday
The model and her two kids shopped at Bal Harbour Shops and had lunch at Makoto restaurant
Bündchen was dressed casually for the outing, rocking a sweatshirt and white jeans
Gisele Bündchen spent time with her kids over the weekend following news of her ex-husband Tom Brady's retirement from the NFL.
On Saturday, Bündchen, 42, was spotted walking outside some shops in Miami with her children, Vivian, 10, and Benjamin, 13, whom she shares with Brady.
In photos obtained by Page Six, the Brazilian supermodel was dressed casually for the low-key outing in white jeans, a sweatshirt and a pair of white sneakers.
Benjamin and Vivian also dressed for comfort and rocked flip-flops.
The trio shopped at Bal Harbour Shops and had lunch at Makoto restaurant, unnamed sources told Page Six.
The sighting came days after Brady was captured on camera yelling into his cell phone at his daughter Vivian's horse riding lesson in Miami Wednesday.
The video, which captured Brady looking tense and making emphatic gesticulations during what appeared to be a heated phone call, was taken just hours after the athlete announced that he was retiring from professional football for good.
It is unclear what Brady was saying during the conversation, but Jeremy Freeman, a forensic lip reader certified by the Deafness Cognition and Language Research Centre at University College London, told the Daily Mail that the former NFL player appeared to tell the other person to "stop calling me" at one point.
"You say that today, and that's stupid," Brady allegedly said while trying to explain something related to his retirement, according to the expert.
According to Freeman, Brady then appeared to say, "I've advised you to stay away from her, she's hard work," before asking, "What am I supposed to do?"
The expert claimed that the athlete went on to say, "This has gotta stop," before ending the call by saying, "Hey you gotta come through."
Freeman said that it was difficult to determine what exactly Brady was saying due to the angle of the video.
The former Tampa Bay Buccaneers quarterback revealed via social media Wednesday that he was officially leaving the field after 23 seasons in the NFL.
"I'll get to the point right away: I'm retiring for good," he said in a video. "I know the process was a pretty big deal last time, so when I woke up this morning, I figured I'd just press record and let you guys know first."
"Thank you, guys, so much to every single one of you for supporting me, my family, my friends, my teammates, my competitors," he continued. "Thank you, guys, for allowing me to live my absolute dream. I wouldn't change a thing."
Bündchen left a supportive message for Brady and for his future in the comments section of his video on Instagram.
"Wishing you only wonderful things in this new chapter of your life," the model wrote alongside a prayer emoji.
Brady and Bündchen divorced in October 2022 after 13 years of marriage.
Months before their split, the supermodel revealed that she wanted Brady to be "more present" in family life but understood that when it came to football, he needed to make a decision that was right for him.
"Obviously, I have my concerns—this is a very violent sport, and I have my children and I would like him to be more present," Bündchen said in an interview with Elle magazine. "I have definitely had those conversations with him over and over again. But ultimately, I feel that everybody has to make a decision that works for [them]. He needs to follow his joy, too."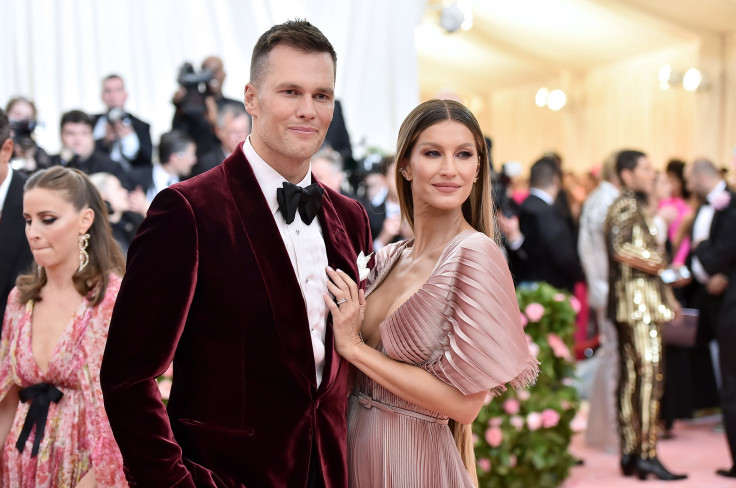 © Copyright IBTimes 2023. All rights reserved.