Giuliana and Bill Rancic Welcome First Child, Son Edward Duke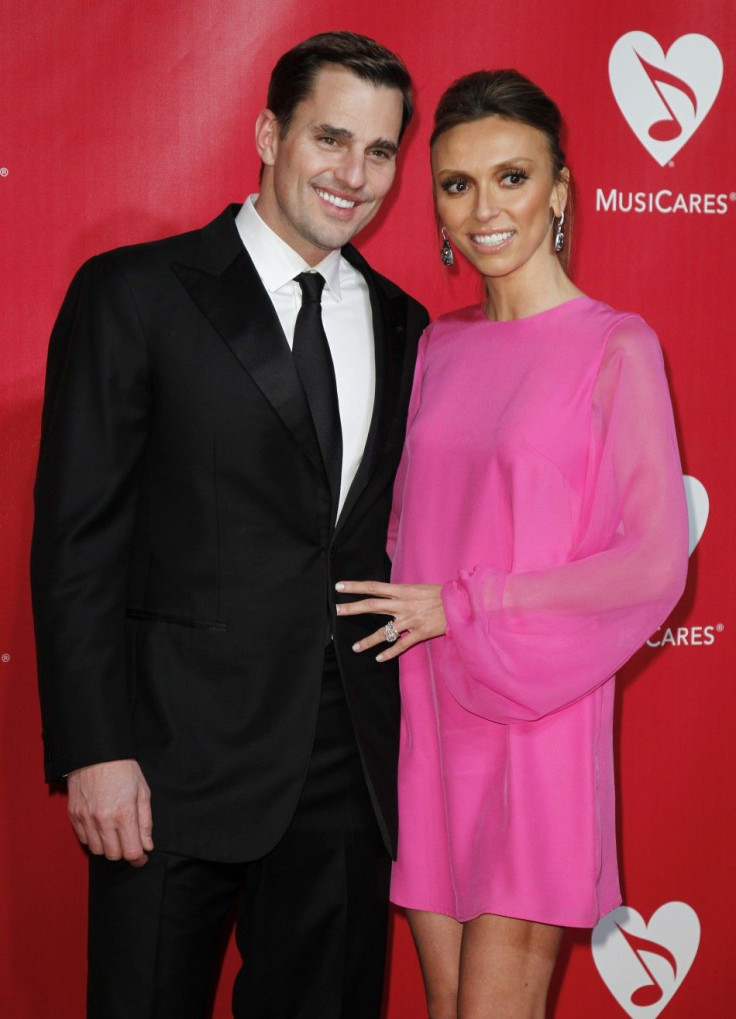 E! News anchor Giuliana Rancic and husband Bill announced that they have welcomed their first child, son Edward Duke Rancic, tweeting to followers early Thursday morning, "The 'Duke' has landed!" The Rancics, who have shared their grueling struggle to become parents with the world, announced on the "Today" show in April that they would having a child with an anonymous gestational carrier.
The couple first revealed their fertility struggles on their reality TV show on the Style network, "Giuliana & Bill," when Giuliana underwent two rounds of in vitro fertilization, but eventually suffered from a miscarriage. Then, after making the decision to embark upon a third round of IVF, Rancic was unexpectedly diagnosed with breast cancer.
"It was just a kick in the stomach," Rancic said of the day she received the diagnosis. "That was the hardest day ... (the emotions are) what you expect but so much more. It was incredible instant sobbing, and it was like the world just crashed down around me. I couldn't believe it, 36 years old, no family history."
In retrospect, Giuliana says that the mammogram she practically had to be forced to do, was a blessing in disguise in that doctors were able to catch the cancer in its very early stages. But her treatment also meant that she would have to stall the IVF, and due to the medicine she was taking, it would have been years before she would have been able to try it again.
"This was our last stop," said Bill, of the decision to use a gestational carrier. "This was it. We had those two embryos that we had banked prior to learning about the breast cancer, and with the medicine she was on, this was our last effort. The prayers were answered," reported Entertainment Today.
And finally, on Wednesday night at 10:12 pm, the new parents - who will celebrate their fifth wedding anniversary on Sep. 1 - welcomed a son after 4 hours of labor. "Edward Duke Rancic was welcomed into the world last night at 7lbs 4oz. G & I feel blessed beyond words...We did it!" tweeted Bill.
New mom Giuliana also took to Twitter on Thursday morning to say, "THANK YOU for ur love & prayers!"
"Bill and I are blessed beyond words to welcome Edward into our lives," she said to E! News. "Thank you so much to everyone who supported us along the way. We are so in love with the little guy already!"
© Copyright IBTimes 2023. All rights reserved.