Global Demand Shifting to Emerging Markets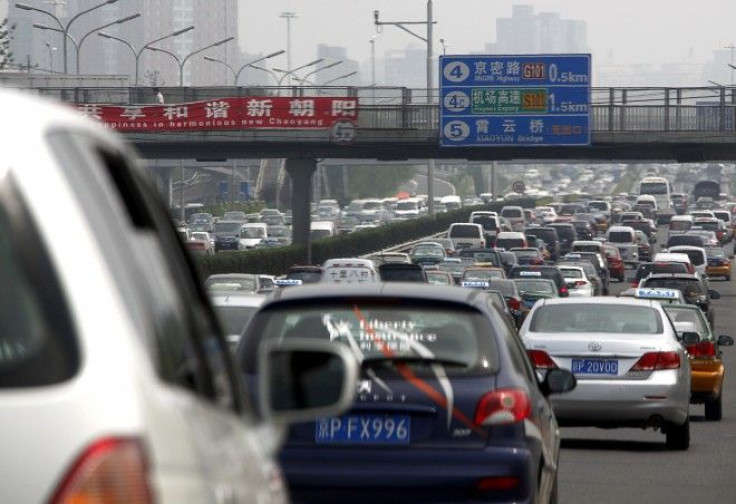 The U.S. would be the loser in a trade war with China partly because U.S. exporters would lose access to Chinese customers, said Ding Yifan, an economist from a Chinese think-tank, reported Reuters.
This statement, made on Tuesday, would have been ludicrous a decade ago. But the world has changed since then and emerging economies, like China, now represent an increasingly large portion of total global demand.
The math is simple: China is the most populous country in the world and it's getting richer, which means 1.3 billion Chinese people will buy more things.
It's already the largest market for TVs. In 2010, it overtook the U.S. as the largest automobile market. The International Energy Agency (IEA) said China became the largest energy user in 2009. (The Chinese government disputes IEA's claim, however, and said it does not use more energy than the U.S.)
The IEA said China overtook the U.S. in energy consumption sooner-than-expected because it was much less affected by the global financial crisis than the U.S. Indeed, China and other emerging market economies are recovering much faster than the U.S. and Europe.
This post-crisis development only reinforces the reality that demand and consumption will increasingly come from emerging market economies. This includes not only China, but also Latin America and India, a country that will likely become more populous than China soon.
Multinational corporations realize this and no longer view emerging economies as workshops, but increasingly as customers. In fact, one reason why large companies headquartered in the U.S. saw a V-shaped recovery -- while the U.S. economy lagged behind -- is because of surging revenues from exports. For example, Caterpillar (NYSE:CAT), headquarter in Peoria, Illinois, derives 62 percent of its revenues outside of North America.
However, most small U.S. business are still rather domestically-focused at this point, but stakeholders and experts, including the U.S. government, believe they should expand their horizons. The government actually has specific initiatives -- mostly financing and education programs -- to help them adjust to this new paradigm.
Laurel Delaney, president of GlobeTrade, said the lack of capital and education is indeed two main reasons that small businesses aren't exporting, so government export programs are probably on the right track.
Delaney said the Internet is another reason exporting is increasingly feasible for small businesses because it dramatically reduces the cost of contacting customers. She said the recent emergence of social media makes connecting with prospects globally even more realistic.
Moreover, U.S. businesses should keep in mind exporting doesn't only involve goods, but also services. For small businesses, services exports will become increasingly important, said Delaney.
"Small businesses have a great opportunity to boost sales and profits by exporting, and that will lead to more American jobs and growth, said Luz Hopewell, director of the Small Business Administration's Office of International Trade.
Indeed, if demand just isn't there domestically, the U.S. economy may need to rely more and more on foreign markets to recover.
To read more Doing Business Internationally articles, click here
Email Hao Li at hao.li@ibtimes.com
Click here to follow the IBTIMES Global Markets page on Facebook.
Click here to read recent articles by Hao Li.
© Copyright IBTimes 2022. All rights reserved.
FOLLOW MORE IBT NEWS ON THE BELOW CHANNELS