GM Says It Favors Fuel-Efficiency Rules Based On Historic Rates
General Motors Co (GM.N) backs an annual increase in fuel-efficiency standards based on "historic rates" rather than tough Obama era rules or a Trump administration proposal that would freeze requirements, according to a federal filing made public on Monday.
The largest U.S. automaker said the Obama rules that aimed to hike fleetwide fuel efficiency to more than 50 miles per gallon by 2025 are "not technologically feasible or economically practicable.
The Detroit automaker said that since 1980, the motor vehicle fleet has improved fuel efficiency at an average rate of 1 percent a year.
Fiat Chrysler Automobiles NV (FCHA.MI) said in separate comments that the auto industry is complying with existing fuel efficiency requirements by using credits from prior model years.
As a result even if requirements are frozen at 2020 levels "the industry would need to continue to improve fuel economy" as credits expire, it added, warning if the government hikes standards beyond 2020 requirements "the situation worsens ... without some significant form of offset or flexibility."
Fiat Chrysler and Ford Motor Co (F.N) urged the government to reclassify two-wheel drive SUVs as light trucks, which face less stringent requirements than cars. A four-wheel drive version of the same SUV is considered a light truck.
Ford's comments back fuel rules "that increase year-over-year with additional flexibility to help us provide more affordable options for our customers."
GM's comments said it was "troubled" that President Donald Trump's administration wants to phase out incentives for electric vehicles.
The Trump plan's preferred alternative freezes standards at 2020 levels through 2026 and hike U.S. oil consumption by about 500,000 barrels per day in the 2030s but reduce automakers' collective regulatory costs by more than $300 billion. It would bar California from requiring automakers to sell a rising number of electric vehicles or setting state emissions rules.
The administration of former President Barack Obama had adopted rules, effective in 2021, calling for an annual increase of 4.4 percent in fuel-efficiency requirements from 2022 through 2025.
GM has been lobbying Congress to lift the existing cap on electric vehicles eligible for a $7,500 tax credit. The credit phases out over a 12-month period after an individual automaker hits 200,000 electric vehicles sold.
GM said the current tax credit puts "companies like GM and Tesla (TSLA.O) at severe pricing disadvantage in the market for several years." On Friday, GM called for a nationwide zero-emission vehicle program, while 20 U.S. states called for the administration to abandon its proposal to weaken the Obama rules.
The GM proposal also calls for a U.S. national building code to require new residential construction to support EV charging and dramatically increase government spending on research and development in battery cell technologies.
The Trump administration said it will review all comments before issuing final regulations by the end of March.
(Reporting by David Shepardson in Washington; Editing by Matthew Lewis and David Gregorio)
-Reuters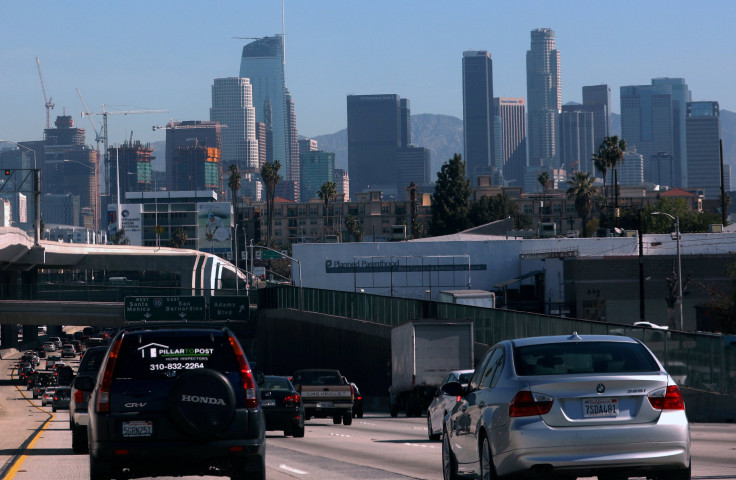 © Copyright Thomson Reuters 2023. All rights reserved.
FOLLOW MORE IBT NEWS ON THE BELOW CHANNELS