'Godzilla' Opens With Monster $36M Chinese Debut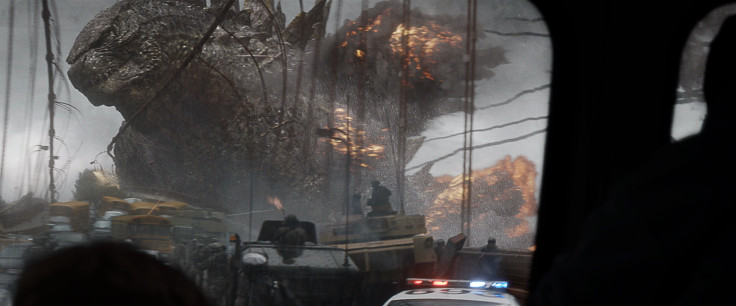 A month after crushing the American box office, "Godzilla" is continuing its rampage through China. Gareth Edwards' reboot of the classic Japanese monster franchise opened in the world's second- largest film market this weekend to an impressive $36 million three-day total, the biggest ever for distributor Warner Bros.
Not only did "Godzilla" set records for Warner Bros. in China, it also boasted China's largest Friday showing of 2014 with $10.9 million. High turnout at IMAX showings, which carry higher ticket prices, played a key role in the film's Chinese success. IMAX showings for "Godzilla" took in $4.5 million, tying last year's "The Hobbit: Desolation of Smaug" for the title of China's highest-grossing IMAX movie ever.
The film's Chinese performance puts the international total for "Godzilla" at $248 million. Those numbers combined with its strong $191 million domestic showing put the worldwide gross for "Godzilla" at just under $440 million. The film is still awaiting release in one key territory: Godzilla's home nation of Japan, where "Godzilla" opens July 25.
"Godzilla" isn't the only American film to boost its numbers in China this weekend. Tom Cruise's "Edge of Tomorrow" followed up his biggest-ever Chinese opening with a decent second weekend, taking home $9.3 million compared to last weekend's $25 million. It's a large drop-off, but one that makes sense considering "Godzilla's" performance. All told, "Edge of Tomorrow" now stands with $181 million worldwide, barely pushing the film past its $175 million budget.
"X-Men: Days of Future Past" continued to take in modest numbers in China, placing third at the weekend box office . Meanwhile, two homegrown Chinese films also placed in the box office. The crime drama "Overheard 3" came in fourth place in its third weekend, while horror thriller "Midnight Hair" opened in an unspectacular fifth place at the box office.
Next weekend, expect Angelina Jolie's "Maleficent" to make a splash when it opens in China. The reimagined Disney fairytale has kept a strong hold on the international box office, bringing in $37.2 million this weekend for an international total of $272.9 million.
FOLLOW MORE IBT NEWS ON THE BELOW CHANNELS