'Good Girls' Season 1 Spoilers: Episode 3 Synopsis And Promo Video Released
The "Good Girls" will get even deeper into their new life of crime in the next episode of the NBC dramedy. The ladies will head to Canada in episode 3.
In the last episode, Beth (Christina Hendricks) convinced Rio (Manny Montana) that they couldn't be killed without creating a fuss. He realized that their mommy personas could be a great cover. He'll send them on a job in the next episode.
The task might not be easy for the new criminals. The synopsis warns that Beth, Annie (Mae Whitman) and Ruby (Retta) will "bite off more than they can chew when they agree to help Rio smuggle contraband."
The promo video makes it clear that it isn't just some smuggling they'll be doing. They'll also steal a car from Beth's husband (Matthew Lillard), and Boomer (David Hornsby) will watch them. They'll be in real trouble, however, when Canadian border patrol stops them to search their car.
Watch the promo video for "Good Girls" Season 1, episode 4 below:
Their sudden trip to Canada doesn't mean they can put their lives on hold. Ruby will deal with a fellow churchgoer, which seems like the last thing she needs when she is figuring out how to keep her criminal life a secret. "Ruby deals with a so-called family friend from her church," the logline hints.
Meanwhile, Annie will walk back her decision to let her ex Greg (Zach Gilford) have full custody of their daughter. "Annie prepares for a visit with a social worker that could help determine the fate of her custody battle with Greg," the summary says.
Don't expect Annie to suddenly be super mom, though. "She hasn't been the perfect mom and the fact that [she and her daughter are] friends and the fact that Sadie feels like she needs to take care of Annie is stressful, and that becomes part of Annie's journey," actress Mae Whitman told Entertainment Weekly. "She's not used to seeing consequences for her actions and as things get more serious, she's actually starting to take note of things around her and how important they are and how easily she could lose things."
"Good Girls" Season 1, episode 3, titled "Borderline," airs Monday, March 12 at 10 p.m. EST on NBC.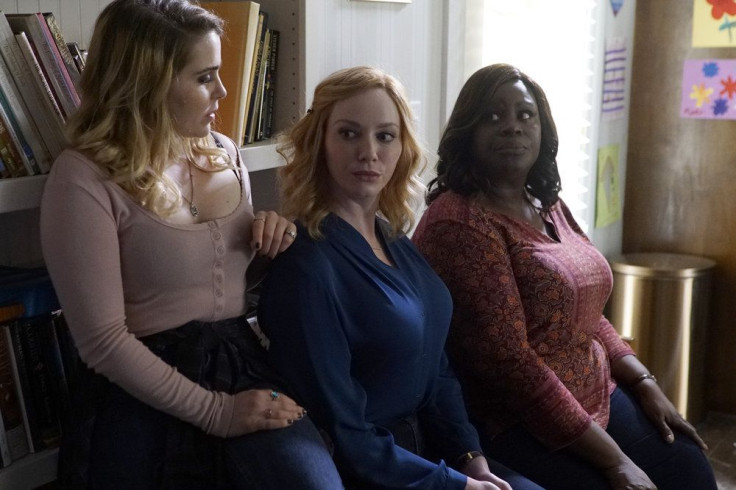 © Copyright IBTimes 2023. All rights reserved.