'Good Witch' Star Catherine Bell Reacts To Season 7 Renewal
Hallmark revealed that their favorite witch is still flying high. "The Good Witch" has officially been renewed for Season 7, just a week and a half after the Season 6 finale aired. Star Catherine Bell reacted to the news on Instagram.
"I am so pleased to share this with you!! We will be back!! Season 7!!!" she wrote on Wednesday. "It's official [heart emoji.] Thank you all for your amazing endless support!!! Looking forward to getting back to 'Middleton' very soon."
Hallmark Channell announced the news in a press release Wednesday. The network noted that alongside Bell, "The Good Witch" cast includes James Denton ("Desperate Housewives"), Sarah Power ("Killjoys"), Catherine Disher ("Abby Hatcher"), Katherine Barrell ("Wynonna Earp"), Kylee Evans ("The Strain"), Scott Cavalheiro ("The Indian Detective") and Marc Bendavid ("Murdoch Mysteries"). It isn't confirmed if they'll all return, and that likely depends on the production schedule.
With the global health crisis, almost all of Hollywood has shut down until it is safe. It isn't completely confirmed when "The Good Witch" will return to filming, but they are tentatively trying to schedule the shoot for this fall.
"Probably September is what I'm hearing," Bell told KTLA 5 Morning News on July 3.
Bell also noted that despite wrapping up its sixth season, the audience is still growing. "Our ratings last week were the highest-rated episode we've ever had, so it's been pretty amazing," she said of the season's penultimate installment.
Hallmark boasts in a press release that Bell's "13-year portrayal of Cassie Nightingale is one of the longest-running performances on television." Though the show was just picked up for Season 7, "The Good Witch" started in 2008 with a TV movie, which spawned six sequels before becoming full-fledged TV series in 2015.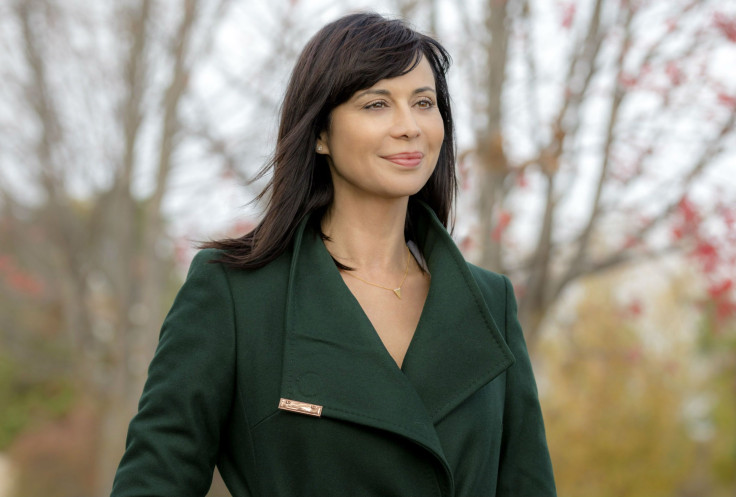 © Copyright IBTimes 2023. All rights reserved.