Goodbye To An Icon: On The Last Flight Of The Biman DC-10 [PHOTOS]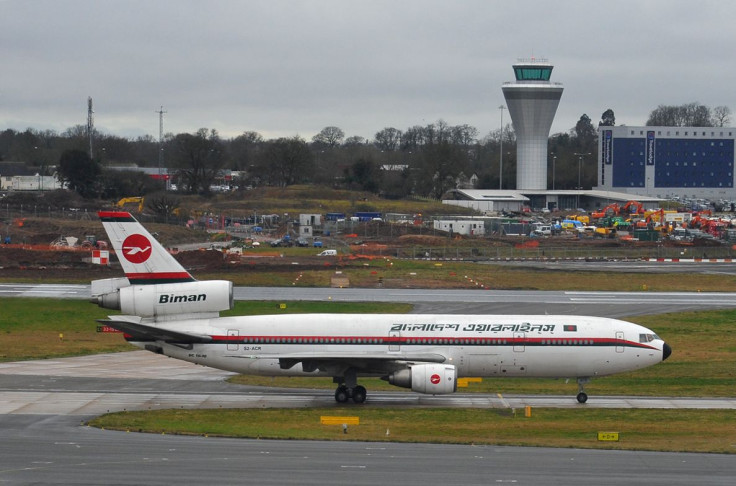 BIRMINGHAM, Great Britain -- Obscure airplanes from the 1970s aren't usually greeted by crowds clamoring for a sight of their idol. But Monday morning at the international airport of Britain's second-biggest city, camera crews from the BBC and ITV, journalists and hundreds of airplane enthusiasts were doing just that. They were all after the last remaining DC-10, a relic from the golden age of jet travel. In the world of airplane lovers and aviation geeks, the ultra-frequent fliers who crisscross the globe looking for the most-exotic airplanes and are a fast-growing subculture on the Internet, this was the place to be. They all wanted the same thing: one last chance to fly on an airplane that has made the history of aviation.
The star of the day was a battered old three-engined jet in the colors of Biman, the flag carrier of Bangladesh, the sole airline in the world left flying the DC-10. Configured in all-economy class with more than 300 cramped seats, a peeling interior decorated in 1970s motifs and nearly three decades of ferrying guest workers and Muslim pilgrims under its belt, the last DC-10 is no one's idea of ritzy jetset style. But that wasn't an issue for its devotees, who had come by Biman's count from 52 nations for a seat on the final flights.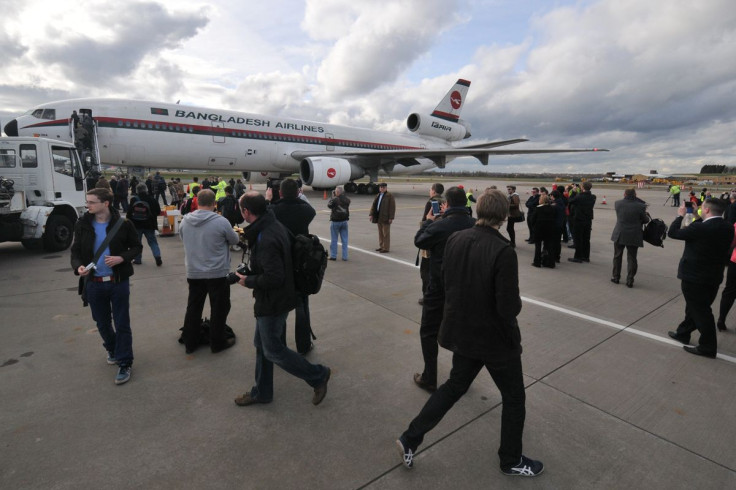 "I've been chasing this plane for 10 years," Stefan Fischer, a geography student from Nuremberg, Germany, who got hooked on the Ten as a kid, when he saw one up close on the tarmac and was awed by the sight of the giant, said. He got his wish when Biman decided to send its sole airworthy DC-10 to England for several pleasure hops reserved for enthusiasts. After crossing the world last year in a vain attempt to catch a seat on a regular DC-10 service, IBTimes was on the very last flight, an hourlong Birmingham to Birmingham round-trip.
Along with no fewer than five senior captains to fly the plane, Biman had sent the chief executive himself, an imposing, bearded Englishman named Kevin Steele, who is credited for bringing Western-style management practices to the airline. On Monday, the result of Steele's leadership style seemed evident: Employees and crew members of a company owned by the government of one of the world's poorest nations were pushing their airline's memorabilia with the smiling enthusiasm of an American salesman. An entire middle row of seats on board the big jet had been reserved for boxes of T-shirts, hats and photographs of the DC-10, selling for as much as 20 pounds ($33) apiece. Coveted window seats went for 200 pounds or $330, a considerable sum for an airline on which that kind of money can get you a business class ticket for a flight three times as long.
That 200-pound ticket bought a seat on a pleasure flight over the north of England, up to Scotland and back, aboard the New Era. That's the name given by Biman to the plane, bought new in 1988 from its manufacturer McDonnell Douglas, now part of Boeing (NYSE:BA). It was one of the last DC-10s off the production line, which had rolled out its first airplane in 1970. That makes the Ten a contemporary of another icon of the jet age, the Boeing 747, now similarly a species on the brink of extinction.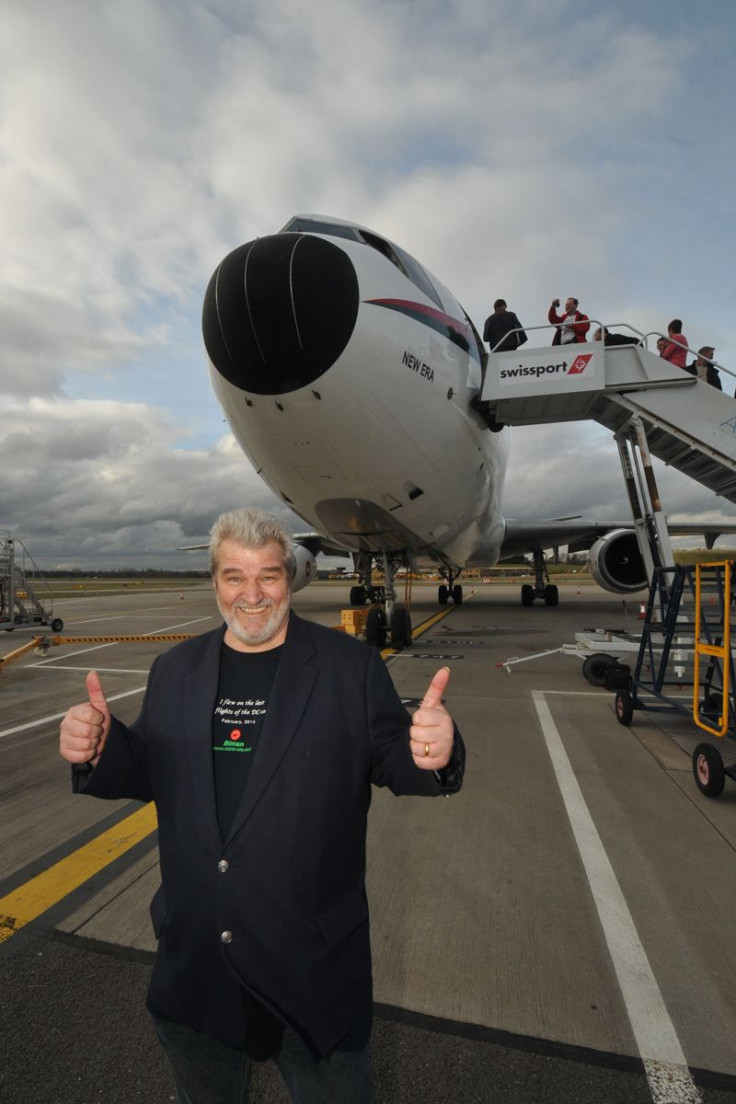 The unruffled takeoff and velvety smooth ride at 24,000 feet were a perfect reminder of the reason the Ten, with its vast power and ample room, was known in its day as a flying Cadillac. It was popular with crews, who appreciated the space they had to work. "We loved it and its huge galleys," one of the flight attendants, Nurjahan Islam, said. Her colleague, Nazama Sultana Dipty, was getting emotional: "We're going to miss it so much."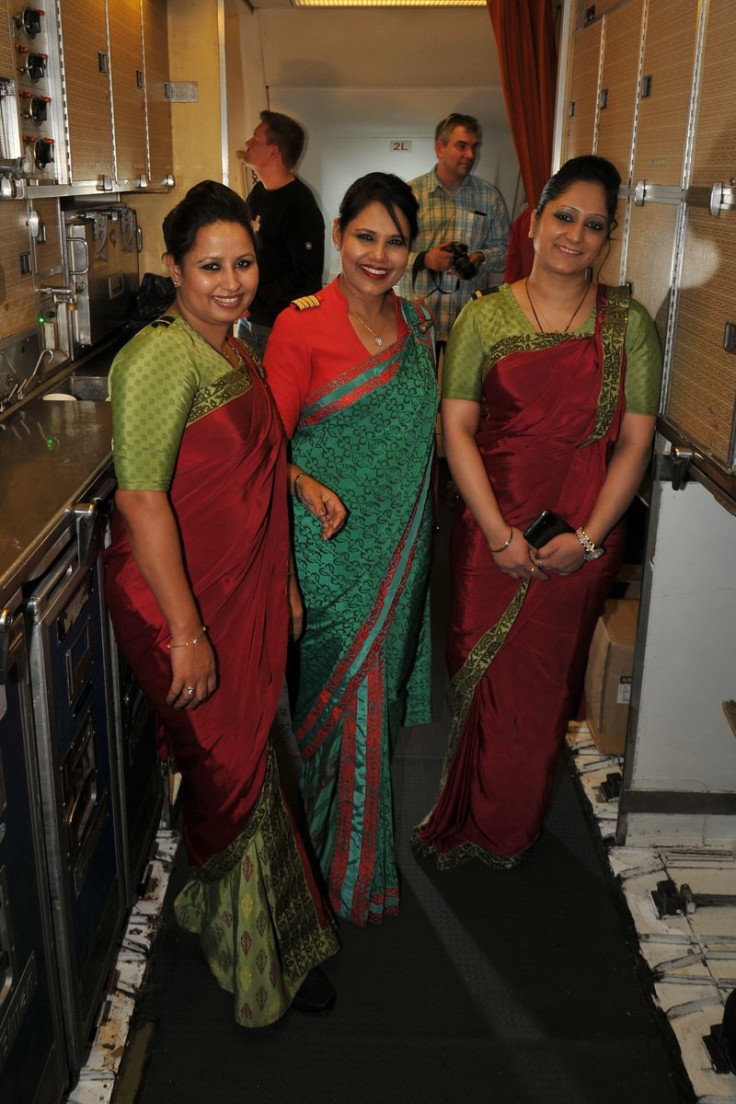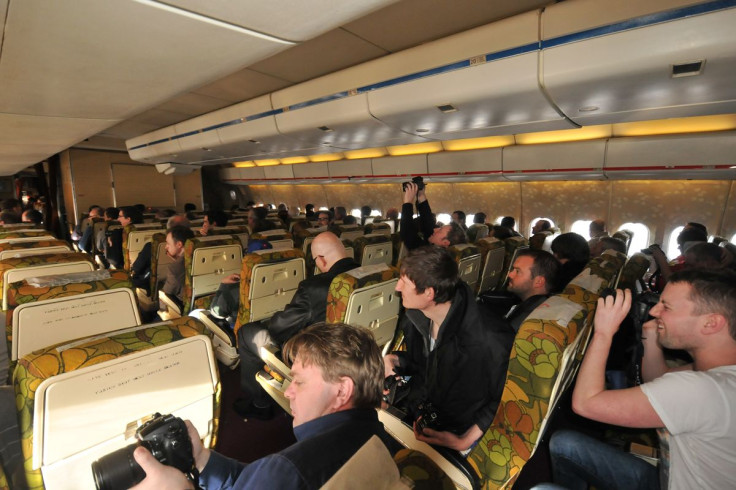 The DC-10 had a somewhat sinister fame for years after two major accidents in the 1970s, but it was unjustified: Problems were fixed, and the Ten enjoyed many years of safe service afterward. "It was one of the most modern aircraft when it was introduced," recalled Captain M.A. Abdul Qayum, who had brought the plane to Birmingham from the Bangladeshi capital Dhaka and was on board for one last ride before retirement. He had spent the vast majority of his 22,000 hours as pilot on the DC-10." I'm not sad," he said, "there are many memories, but it had to go."
The reason is simple: The DC-10 burns 35 percent more fuel per passenger than a comparable present-day widebody, the Boeing 777. European and American carriers junked it, and its contemporaries, in the 1990s. Northwest kept its fleet until 2007, a lone exception. Biman was until recently in no shape to commit hundreds of millions of dollars to new airplanes, and so the Tens soldiered on in the monsoon heat until the company began flying new Boeings in 2011.
But for all their efficiency and high-tech wizardry, those Boeing 777s don't stir the feelings of avgeeks as much. Flying on one requires nothing more than a click on a website and a taxi ride to a major airport. Getting on a Biman DC-10 instead required passion, waiting, often paying in cash, and accommodating the vagaries of a developing country's airline schedule.
As the New Era cruised over the west coast of Scotland, a group of plane enthusiasts stood at the plane's midsection, swapping DC-10 stories. The conversation veered to the beginnings of the age of mass travel, when the first widebody jets made crossing oceans practical, and affordable, for people who weren't rich. "This is what started it," James Palmer, a student from Manchester, said. Of course, he would have been too young to have seen those days, but was clearly in thrall to their magic, as he took in the 1970s atmosphere of a cabin draped in orange flower-pattern upholstery and with nary a digital anything in sight. An old DC-10 hand, a former country manager for defunct Belgian flag carrier Sabena, had been regaling us with adventurous tales of marshaling the plane in and out of Africa's rickety airports. His name was Manfred Blondeel; he said his first long-haul flight, at 17, had been on a DC-10, and he just had to be there for the final moment. As he spoke, the flaps came out for landing with an alarmingly clunky noise. Our expert laughed: nothing to worry about! Perfectly normal on the DC-10.
Then he looked wistfully around the cabin. In a few minutes, there would be one last touchdown with paying passengers, and then the last survivor of an old family would go to the scrapyard. "It's the end of an era," Blondeel sighed, and sat back down for the last landing of his beloved jet.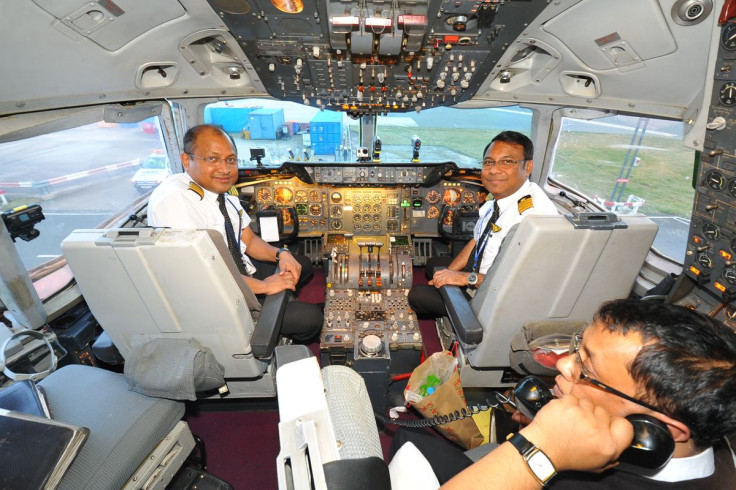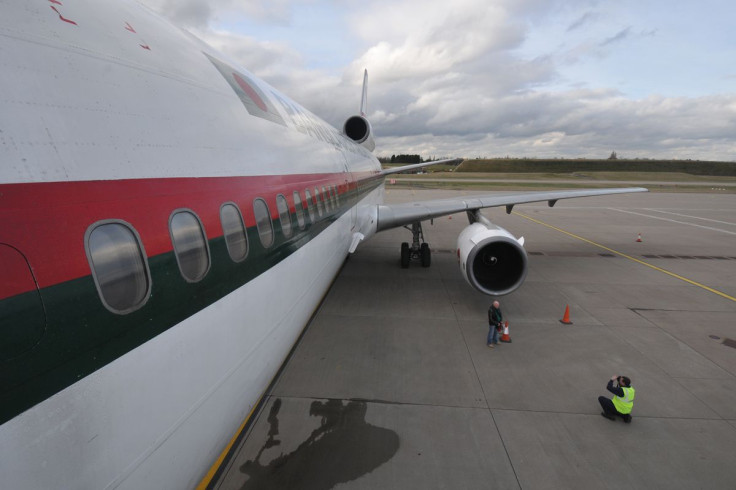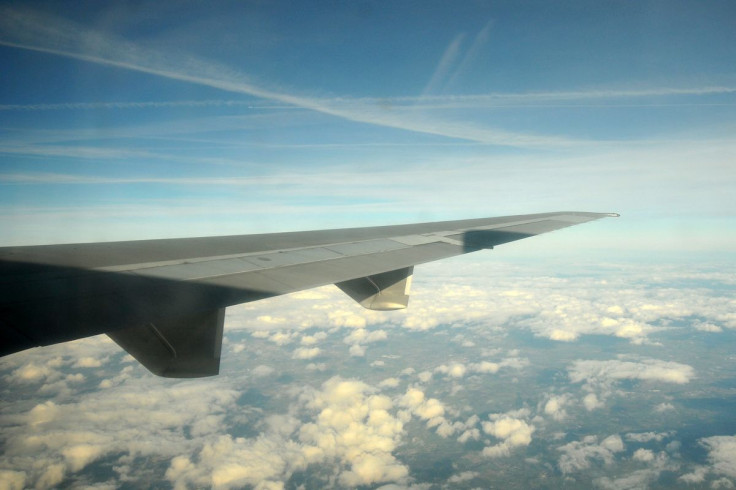 FOR FREE to continue reading
✔️ Unlock the full content of International Business Times UK for free
offer available for a limited time only
✔️ Easily manage your Newsletters subscriptions and save your favourite articles
✔️ No payment method required
Already have an account? Log in
© Copyright IBTimes 2023. All rights reserved.