Google-Branded Android TV Dongle With Google Assistant Spotted In FCC Filing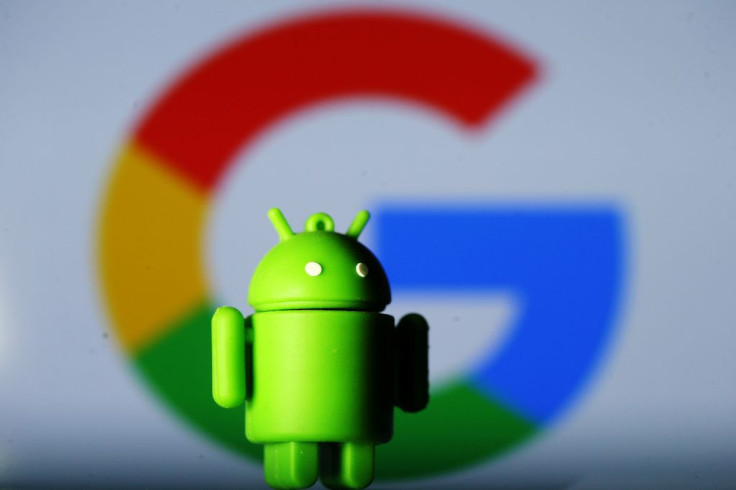 A recently published FCC filing shows a Google-branded HDMI dongle that's running Android TV. The device is listed with the model number "SN5B6AD" and it is described as a "4K ATV Stick."
The mysterious device is listed as being manufactured by "Shenzen SEI Robotics Co. Ltd." The dongle itself features Google's signature "G" logo and it's accompanied by its own remote. The device appears to have a design that closely resembles a next-generation Chromecast, but it's running the Android TV operating system.
The new Android TV dongle is listed as having a quad-core Amlogic S905X system-on-chip with 2GB of RAM and 8GB of internal storage. The device is able to support hardware accelerated video decoding at 4K resolution at 60 frames-per-second for H.265 video formats and Google's own VP9 video codec. The included manual for the device doesn't list support for HDR, but the Amlogic S905X SoC is listed as supporting HDR10, as pointed out by Ars Technica.
Unlike the Chromecast, this mysterious Android TV dongle comes with its own remote control. The device also supports Google Assistant and the remote even has a dedicated button so users will be able to call upon the digital assistant easily. The remote control features basic set-top box controls like arrow keys, a power button, a home button and volume controls. Overall, the device's specs seems to match the 2017 Amazon Fire TV, as pointed out by Android Central.
Android Police noted that the conspicuous Google branding seems too obvious and the manual doesn't have any other mention of the company besides Assistant. It's possible that this may be a counterfeit device manufactured by a Chinese company banking on the demand for an official Google Android TV dongle.
However, Google has a history of using Chinese companies to manufacture and provide FCC paperwork for its own products. The Pixel Buds, for example, were submitted to the FCC by "Weifang Goertek Electrnics Co., Ltd."
Whichever the case, an Android TV dongle is certainly something that consumers want. The last time that Google released its own Android TV device was the Nexus Player, which was launched back in 2014 and discontinued in 2016. The Nexus Player was able to receive numerous updates, including Android 8.0, but Google has confirmed that the device won't receive the Android P update.
Google hasn't really given much attention to Android TV and has mostly focused on the Chromecast and the 4K-capable Chromecast Ultra. Releasing its own Android TV dongle could widen its range of first-party TV devices and provide users with more options.
Google's I/O 2018 press conference will take place in Mountain View, California from May 8–10. It's possible that the new Android TV dongle could be announced during the event.
© Copyright IBTimes 2023. All rights reserved.