Google In China: Eric Schmidt Says Chinese Government Will Determine When Google, Gmail And YouTube Return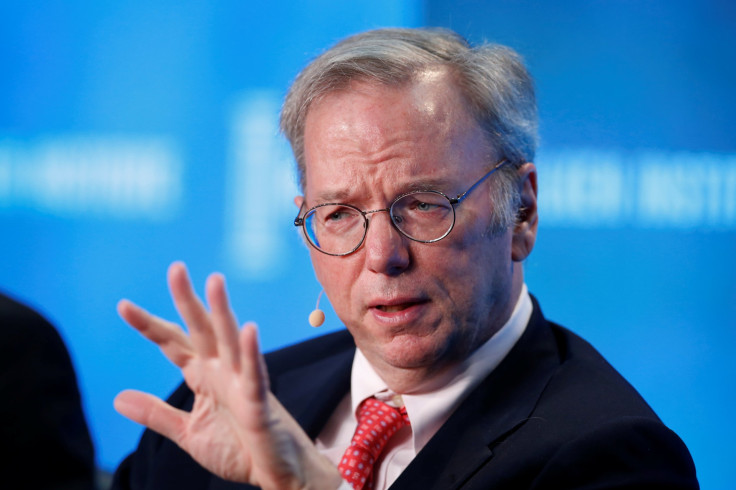 AMSTERDAM — Alphabet Inc. says it is working on getting Google's services available once again in China, but says the problem lies with the Chinese government.
Speaking at Startup Fest Europe, Alphabet's executive chairman and former CEO of Google, Eric Schmidt, said: "We are working on [getting back into China]. I think our role in China is largely determined not by us but by what the Chinese government will allow."
Schmidt told the audience of developers and entrepreneurs that Google withdrew almost all of its services from China in 2010 because the company was "uncomfortable with [China's] laws, which have not gotten better since we left."
Since 2010 the Chinese economy has exploded, with the smartphone market alone growing from 50 million mobile users to 700 million. While Android-based smartphones dominate the Chinese market, Google is not making any money from the sale of those smartphones because its services (Gmail, search, Google Maps, YouTube and Google Play) are not available.
"What my Chinese friends say is that they want Google," Schmidt said, because the company's competitors that still operate in China do so under strict restrictions that make it very difficult. Asked if public demand for access to Google and its various services could sway the Chinese government to change its restrictions, Schmidt said: "There is always hope."
Reports earlier this year suggested Google was ready to announce a Chinese version of its Play Store for Android, but no announcement was made at the company's annual developer conference last week. However, CEO Sundar Pichai did make a reference to China, highlighting the fact that over 1 million people in the country were watching the live stream of the conference keynote.
Last week a Chinese newspaper reported that Google was in talks with Chinese internet company Sohu to partner on Chinese internet searches. Under the deal being discussed, Google "would perform some of the searches," while Sohu.com's search engine, Sohu, would screen the results, the South China Morning Post said in its report.
© Copyright IBTimes 2023. All rights reserved.