Google Earth Event Could Unveil VR Version April 18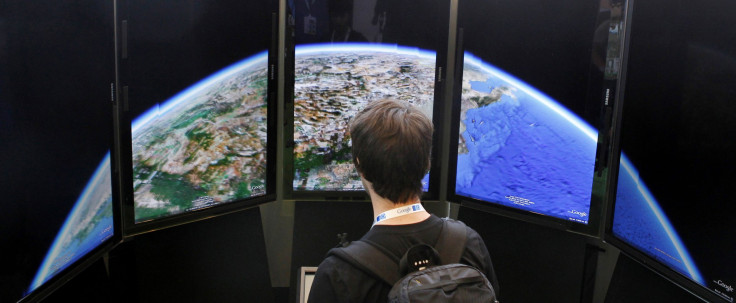 Google Earth, the company's virtual globe, which lets users explore the planet from their PCs, is getting an update. The tech giant sent out invites Wednesday for "the unveiling of the new Google Earth," scheduled to take place April 18, just four days before Earth Day on April 22.
Read: Google 'Person Finder' Building Database Of Loved Ones, After 7.8-Magnitude Quake In Nepal
While the company hasn't put out any hints regarding the new Google Earth software, major redesigning of the software is expected, since Google is holding an event for just one software.
There are many possibilities as to what Google could do but a major one is a full-scale VR version of Google Earth. The company announced Google Earth VR in November 2016. The software was available for free, but usage was restricted to the HTC Vive. The company is expected to make the software available for all major VR headsets including its own Daydream VR. Another possibility is that Google could announce a more advanced Google Earth, with functionalities integrated into the Daydream VR platform.
The company has also been developing its own VR tours of museums and has even ventured into augmented reality museum experiences. The usability of the experiences could be upgraded to include similar tours of geographical locations including cities and streets.
Read: Google Earth Pro Is Now Available For Free
An overhaul of the Google Earth user interface is also possible. The software is more powerful than Google Maps, since it shows highly detailed satellite images of Earth, but in terms of usability, Google Maps has always trumped it because it shows users everyday navigation data. The new Google Earth, according to the Next Web, might give you a reason to download it over Google Maps.
The Google Earth event will take place Tuesday, 8:30 a.m. EDT at the Whitney Museum of Art in New York.
© Copyright IBTimes 2022. All rights reserved.
FOLLOW MORE IBT NEWS ON THE BELOW CHANNELS