Google (GOOG) Earnings Preview: Has Google Peaked?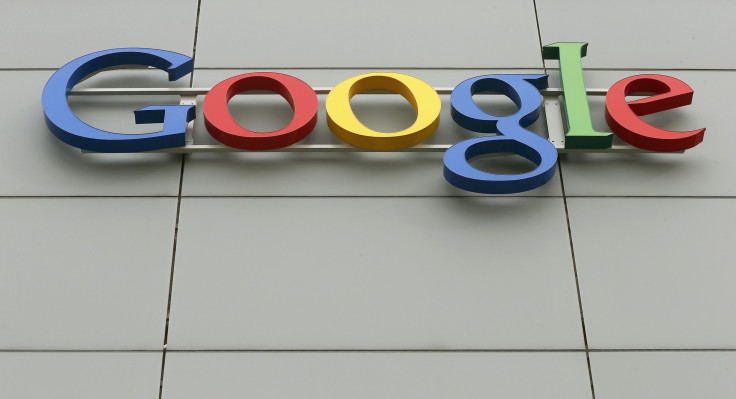 When it comes to search and online video, Google is still king, but four months into 2015, the company is facing its fiercest competition in both fields in quite some time. There is more pressure now than ever for Google to find another business that it can turn into a multibillion-dollar profit machine.
No one expects Google to lose its place of dominance in desktop search, but the mobile search market is very much up for grabs and its rivals are eating into its position of dominance in the desktop search market. Meanwhile, YouTube may be the most popular destination for online video, but the competition in that market is starting to get tighter as it grows, with Facebook video emerging as a legitimate threat. Google is also now facing an antitrust lawsuit from the European Union, which could ultimately result in a huge fine against the company and force it to change the way it does business. And all the while, Google has been unable to find any new businesses with multibillion-dollar potential.
Altogether, it begs the question: Has Google finally peaked?
Google will give some insight as to where it stands on Thursday, when it will release its first-quarter earnings for 2015. Most analysts expect the company to put up earnings of $6.60 per share on $17.5 billion in revenue, which would be up nearly 14 percent compared with a year ago, but over the past year and a half, Google has struggled to beat analyst estimates. The last time it did was more than a year ago, and it has missed expectations in six of the past eight quarters.
Google's Search Problems
Google has desktop search all but locked up, but it hasn't manged to secure mobile search. Not only has the company struggled to monetize mobile search, but it is also far from the default option on users' handsets. Many consumers go into specific apps when they want to search, and they also have the option to search using features like Apple's Siri, which uses Microsoft Bing as its search engine.
That mobile remains a wide-open race is evident when a company like Yahoo openly says the search market is still worth fighting over. "We are particularly interested in search in the mobile sector," Yahoo President and CEO Marissa Mayer said on Tuesday. "What happens when you involve context, what happens when you involve personal information from things like email. And so that's really where we've really been putting a lot of our innovation on the user search-experience side."
Google has employed numerous strategies to secure its position of dominance within mobile search, through features like Google Now, for example, but the company has been unable to find the success it has on desktop, and going forward, it faces the possibility of losing its position as the default search engine for the iPhone's Safari Web browser the same way it lost Firefox to Yahoo.
YouTube's New Competition
In the online video market, YouTube is facing its first real form of competition. Facebook has grown its video feature over the past couple of years, and it now receives more than 3 billion video views per day. Facebook can't replace YouTube just yet -- it's terrible when it comes to searching for a specific video -- but it's off to a promising start and it's clearly after YouTube's share of the online video pie.
Facebook video "is a real challenge to Google's YouTube," said Charlene Li, CEO of Altimeter Group, a consulting firm. Li said Facebook video threatens to steal YouTube's marketers, viewers and video producers, who are particularly drawn to Facebook because of its ability to make videos go viral. "Increasingly, they're realizing, 'Hey, if I put them on Facebook I can get more, if not exponentially more [views] because of the network effect that's happening on Facebook, so why wouldn't I want to put my new video on Facebook rather than on YouTube?' "
Beyond Facebook, there are many other YouTube challengers. Twitter, for example, recently integrated video into its service as well, and one of the most notable challengers is Vessel, a startup birthed from the founders of Hulu. Vessel has raised more than $130 million in funding, and it is using that money to lure YouTubers into first posting their videos on Vessel before publishing them on YouTube. Neither Facebook, Vessel or Twitter stand to replace YouTube anytime soon, but YouTube has never had to fend off so many challengers who are picking at both its viewership and its content creators at one time.
Outside of competition, YouTube has internal struggles of its own that it needs to overcome. Despite having been on the scene now for more than a decade, YouTube is still not profitable. The company is raking in hundreds of millions of dollars in advertising, but operating the business is a costly venture that Google has been unable to use to boost its profits. One reason for that struggle is that YouTube is still primarily watched by teenagers, who tune in to see celebrities that only they would recognize. If Google ever wants YouTube to eat into the TV ad market, the company will have to make the video service appealing to a broader audience.
"They've done a lot to excite and retain their very young demographic, but they really haven't done much to expand it and become the go-to place when you think of quality television programming," said Paul Verna, senior analyst at eMarketer. "You just don't think of YouTube, and I think that they would like for that to change."
Antitrust Allegations
As if 2015 hadn't been rough enough, Google was hit with antitrust charges by the European Union earlier this month. The charges allege that Google unfairly gave its own products advantages over those of rival companies, and if successful, the antitrust lawsuit could result in a multibillion-dollar fine and force Google to change the way it operates. It could be years before this case is settled, but it's now another headache for Google to deal with.
"Half their search business is in Europe, and Europe is coming down on them like a hammer," said Jamie Hill, CEO of adMarketplace, a search advertising platform.
Google is under the microscope and is facing intense to pressure to innovate and succeed when it comes to mobile search and online video, but perhaps the easiest way for the company to quiet its critics could be to find another multibillion-dollar business. Google is clearly trying -- its current projects include Google Glass, self-driving cars, giant Internet balloons and even stopping death -- but so far, it hasn't had much luck. Until it does, it'll be up to its established businesses to carry the load. But clearly, everyone is gunning for them.
FOR FREE to continue reading
✔️ Unlock the full content of International Business Times UK for free
offer available for a limited time only
✔️ Easily manage your Newsletters subscriptions and save your favourite articles
✔️ No payment method required
Already have an account?
Log in
© Copyright IBTimes 2023. All rights reserved.