The Search Wars Are Back: How Yahoo, Microsoft Hope To Cut Google's Lead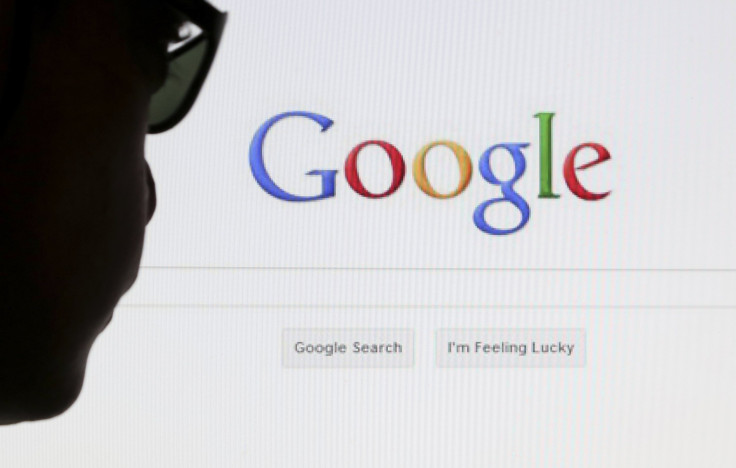 For more than a decade, Google has been the unquestioned king of search. The Mountain View, California-based giant claimed the throne by winning the search wars of the early 2000s, exerting its superiority over the likes of Yahoo, Microsoft's MSN Search and others (Ask Jeeves, AltaVista, etc.) with its famous PageRank algorithm.
But entering 2015, there are signs that a new round of search wars is brewing that could weaken Google's tight grip on the search market and allow Yahoo and Microsoft Bing to grab a bigger piece of the pie, a market worth more than $50 billion in advertising.
Google in November was replaced by Yahoo as the default search engine for Firefox, the popular Internet Web browser. It was a major coup that ended a 10-year partnership between Google and Mozilla, the maker of Firefox, and one that has led to early positive returns for Yahoo, which saw its share of the search market grow from 8.6 percent in November to 10.4 percent last month, according to StatCounter. Google, meanwhile, fell slightly, from 77.3 percent two months ago to 75.2 percent in December.
Yahoo's Firefox grab could be a preview of what's to come. Multiple reports have said the deal that locks Google as the default search engine on Apple's Safari Web browser expires this year, opening a major door of opportunity for Yahoo or Bing. Google has been Safari's default search engine since the iPhone went on sale in 2007, and although Apple takes a reported $1 billion annually from its deal with Google, there are multiple reasons to believe the Cupertino, California-based giant may be open to a switch.
Though Google and Apple started off as pals, they've been at each other's throats since the smartphone market took off in the late 2000s. After the launch of Android, Apple co-founder Steve Jobs said he was willing to go to "thermonuclear war" with Google, and since then, Apple has dropped both Google Maps and YouTube as preinstalled apps on the iPhone.
"Apple and Google do not have a friendly rivalry; they have almost a blood feud going on," said Gartner Research Vice President Ray Valdes.
Apple made Bing its default search engine for search queries made through Siri, the iPhone's voice assistant, and on Spotlight, the iPhone and Mac's built-in search feature. Apple also has a cozy relationship with Yahoo, which powers Siri's sports query results as well as the iPhone's weather and stock market apps.
If Google loses its spot on the iPhone, it could lose more than $9 billion in gross revenue, according to Citigroup. A switch would also likely lead to a much larger share of the search market for whichever company Apple chooses. Apple, Google and Yahoo declined to comment for this report, but Microsoft was not as quiet about its ambitions.
"This is a long-term game for Bing, and Microsoft is more committed than ever to the search market," Microsoft said in a statement to International Business Times. "It's at the core of everything from Cortana on Windows Phone, to Siri and Spotlight from Apple -- even the multilingual abilities in Facebook and Twitter."
Following the Firefox deal, Yahoo's Marissa Mayer also made it known that she sees search as a critical part of her company's growth. "We believe deeply in search -- it's an area of investment and opportunity for us. It's also a key growth area for us," Mayer wrote in a blog post announcing the Firefox deal, which she called Yahoo's most significant partnership in half a decade.
Besides striking key partnerships, Yahoo and Microsoft have spent the past few years significantly improving the quality of their search engines to make them more attractive to both users and advertisers, said Aaron Goldman, chief marketing officer at Kenshoo, a digital marketing firm. "Are the search wars back on? The answer's yes. We've seen a resurgence of competitiveness in the market," Goldman said.
But although the search landscape is changing in Bing and Yahoo's favor, going up against Google will not be easy. Google has built tremendous loyalty over the past decade by building out an entire suite of services that include Google Maps, Google Docs, YouTube and Google Chrome, the second-most used Web browser in the world, which, as you might have guessed, uses Google as its default search engine. "Google is so ingrained in the day-to-day behavior of Web users that it would take a pretty big shift ... to cause them to try Bing or Yahoo," said Roger Barnette, president of digital marketing firm IgnitionOne.
That loyalty may be the key to Google's success if a new round of search wars breaks out, said Valdes of Gartner. Google can't keep Apple or others from ending their partnerships, but as long as Google continues to improve its product regularly, loyal users will keep coming back, even if it means taking the time to adjust their Web browser's settings to switch their default search engine back to Google.
"People are used to Google Search. They're happy with it. They've made it part of their English language vocabulary. Google needs to basically not let up on its efforts to improve the quality of its search results," Valdes said. "They have to win the battle every single day with their user population."
© Copyright IBTimes 2023. All rights reserved.