Google Inc. Launching Solar-Powered Internet Drones Later This Year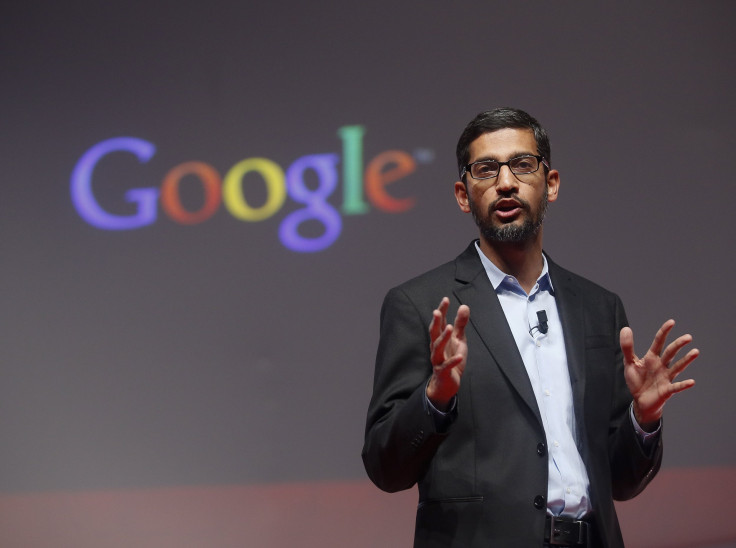 Google Inc. is pressing forward with a plan to launch solar-powered drones to broadcast Internet to the 4 billion people without access. The plan comes after Google announced a plan to offer wireless phone and data service in the U.S. later this year.
Google is launching the drones through Titan Aerospace, a manufacturer it acquired last April, sometime later this year, according to Sundar Pichai, senior vice president of product. During the Mobile World Congress in Barcelona, Spain, Pichai said Google's Titan drones are at the same point in development as its atmospheric balloon program, Project Loon, was two years ago, The Guardian reported.
Titan Aerospace is developing the lightweight, solar-powered drones to remain in the Earth's stratosphere for extended periods of time, broadcasting Internet signals to targeted areas much like satellite television services do from geostationary satellites. The Titan drones are meant to work alongside Project Loon but are easier to keep in a specific location.
The high-altitude drones could also be used to provide service to areas struck by disasters that often disrupt cell and landline Internet service, Pichai said. He added the drones would also work in tandem with local service providers to maintain a consistent level of service.
Google announced a number of advancements in its programs to provide Internet service around the globe. In the U.S., Pichai announced Google's plan to offer wireless service by licensing wireless networks from larger carriers as a mobile virtual network operator, or MVNO, to offer a service much like Virgin Mobile and MetroPCS.
Google is reportedly planning on supplementing its wireless phone service with Wi-Fi hotspots in areas where it offers Google Fiber. In what is shaping up to be a space race in Silicon Valley, Internet giant Facebook also has plans to offer Internet service through drones, as does SpaceX, according to CEO Elon Musk.
© Copyright IBTimes 2023. All rights reserved.
FOLLOW MORE IBT NEWS ON THE BELOW CHANNELS