Google Kneels Before Indian Internet Censorship God, Removes Objectionable Contents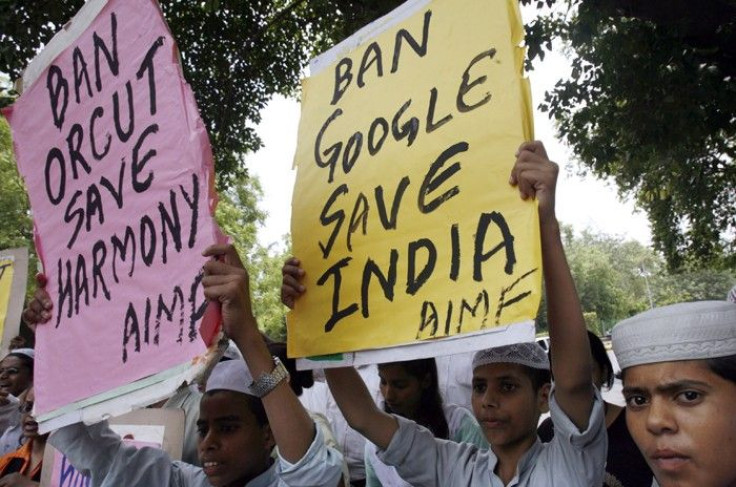 Google may be an Internet search engine giant but even the giant was forced to kneel before the powerful Indian 'Internet censorship god' Monday. The world's No.1 search engine told a New Delhi district court that it has removed some objectionable contents, which is religiously sensitive, published in some Web sites, after the court warned of a China-like crackdown unless they protect religious sentiments of the local people.
The search giant was responding in a civil lawsuit filed by Mufti Aijaz Arshad Qasmi, a Muslim intellectual scholar, who complained that 22 companies had posted content, which offended the religious sentiment of Hindus, Muslims and Christians, on their Web sites.
…we only removed specific content that was identified or was the subject of the court's order from local domains of Search, YT (YouTube), Blogger and Orkut, Google spokesperson Paroma Roy Chowdhury said in a statement.
This step is in accordance with Google's long standing policy of responding to court orders, Roy Chowdhurysaid, while adding that this is consistent with our long term policy and we've been very transparent about these actions even in the past — as also revealed in our transparency report.
Google's action was in contrast to the stand it had taken in January when it had told the court that it was not possible to block content. Facebook and other companies had also echoed the same.
Anti Religious, Anti Social
At the heart of the dispute is an Indian law passed last year, which makes companies responsible for user content posted on their Web sites. And, if there is a complaint, the companies are given 36 hours to remove the offending content, or face the wrath of the court.
The petition we filed included about 22 social networking and other websites which are affecting our society and spreading corrupt ideas. They have pictures of gods, goddesses, political figures in the form of cartoons and so on, which are hurting people's sentiments, India Today quotes Qasmi as saying.
According to a report by Reuters, at least two companies were ordered to block religiously offensive material to Hindus, Muslims and Christians.
(Our) review team has looked at the content and disabled this content from the local domains of (Google) search, YouTube and Blogger, Google's Roy Chowdhury said.
Facebook says it does not control or operate the servers
According to a report by India Today, only Google India has responded to the court order to take down the contents. Other companies such as Facebook India and Yahoo India claim that they need more time or they should not be the part of the suit.
Upon perusal... defendant No. 1 (Facebook India) finds that the images and videos do not contain any URL to indicate that the source of the downloaded material is facebook.com. Moreover, defendant No. 1 does not control or operate the servers that host the website available at facebook.com, which are located in the United States, India Today quoted Facebook India as writing in its affidavit to the court.
Yahoo India, meanwhile, told the court that it was primarily a portal offering email and chat facilities to its consumers, and not a social networking site that could be party to the suit, the report said.
Facebook has sought the deletion of its name from the lawsuit saying the correct name of the Defendant No.1 should be Facebook India Online Service Pvt Ltd and not Facebook, IndiaTimes.com reported.
Nonetheless, like Google, Facebook has filed the compliance report and the court has fixed the matter for further hearing on March 1.
Meanwhile, Google's decision has evoked mixed response from many Indian Web users. Some said Google has taken the right step in removing the religiously offensive materials since many of them were actually offending the religious sentiments of the Indians. However, some said that Google and Facebook have merely succumbed to the censor board's unbridled power and authority, which somehow allows other objectionable and sexual contents in Web and movie industry to get away from its censorship reach. Some voices even complained about the India political system, which is corrupt and should be removed.
© Copyright IBTimes 2022. All rights reserved.
FOLLOW MORE IBT NEWS ON THE BELOW CHANNELS