Google has begun rolling out an update to Google Maps that is intended to make commutes less stressful. Google Maps is getting in-app music playback controls and the ability to provide more useful information on travel times and routes.
The first big change in Google Maps is the addition of the new Commute tab. This new tab actually replaced the Driving and Transit tabs. Tapping on the Commute tab will bring up live traffic and transit information that's tailored to the user's commute. Google Maps will also tell the user if their commute for the day will be normal, or if they'll need extra time due to heavy traffic and other circumstances.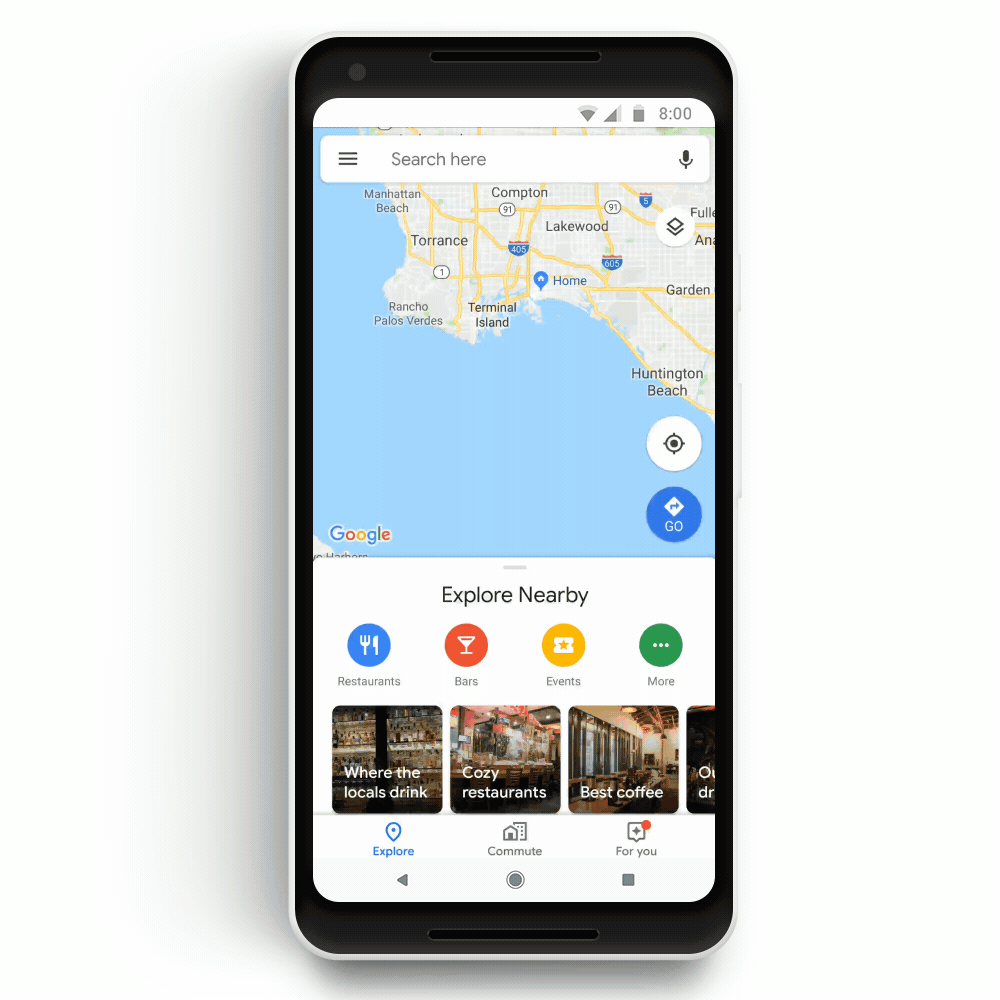 "In the case of a delay, we'll tell you about alternative routes to help you get to work faster. On Android, you'll also receive notifications about delays and disruptions on your route as they happen, so you can know about an incident before you get caught up in the delay," Google said in a blog post.
The second feature that is coming to Google Maps is mixed-mode commutes. This feature is intended for users whose daily commutes consist of walking, driving and public transit. Users will be able to see useful information like when to leave, if there's heavy traffic during a drive and or when the next train departs. Google Maps will automatically be able to help users by providing them relevant information about each leg of their trip, as pointed out by Android Authority.
Another new feature is public transit information. If a user relies heavily on public transportation, Google Maps will now be able inform users if their train or bus is running late. This feature will be available in 80 regions worldwide. In some regions, like Sydney, Australia, Maps can even inform users how crowded a train or bus is. Google said that it will bring these feature to more cities around the world "soon."
Google Maps users will now be able to control their music without switching apps. Photo: Google
The last new feature on Google Maps is music playback integration. This means that users will be abel to control their music right inside the Google Maps app without having to switch apps. When playing music while driving or commuting, there will be a mini player at the bottom of the screen which will have music playback controls for playing, pausing and skipping songs.
On Android phones, users will also be able to choose their favorite content by browsing their library. Music playback integration on Google Maps supports Google Play Music, Apple Music and Spotify.
All of these new features are now being rolled out to users worldwide. Users should make sure that they update the Google Maps app from the Google Play Store or the Apple App Store.