Google Privacy Policy Changes: Troving Data for Advertising Revenue, Is It 'in Breach' EU Law?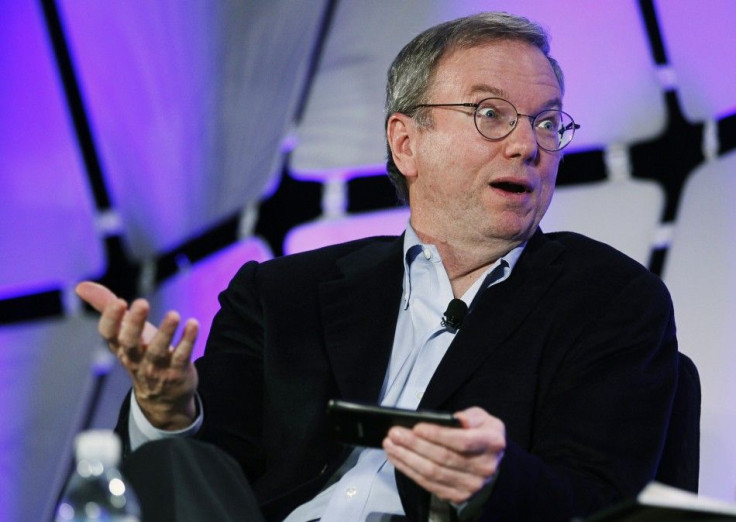 Today, Google changes forever: The company is consolidating 60 of its 70 privacy policies, which will allow user account information to be exchanged between all of its products.
That means that YouTube, Google Docs, Gmail, Google Plus and more can begin to communicate and leverage data between each other. Someone's Blogger posts may affect their Google searches; Google Plus links may affect YouTube suggestions; information will flow seamlessly between all of the popular enterprises that Google owns. In essence, Google will have a much more complete idea of who each of its users are.
Google has promoted the privacy policy consolidation as a better way to use its products. The company assumes that by having a more complete image of each of its users, it will better serve them. (i.e. if the company knows you love sharing puppy videos on Google Plus, it will suggest puppy videos next time you're on YouTube.).
Not everyone is convinced that allowing Google to have a better idea of who its customers are is actually better, though. The Electronic Frontier Foundation, one of the leading advocates of internet privacy in the U.S., has written extensively on the subject and has also offered up tutorials about how to best prepare for the privacy policy change:
...Until now, your Google Web History (your Google searches and sites visited) was cordoned off from Google's other products, says the EFF. This protection was especially important because search data can reveal particularly sensitive information about you, including facts about your location, interests, age, sexual orientation, religion, health concerns, and more.
Trouble Overseas
Outside of the U.S., things have become even more heated concerning the Google privacy policy change. The policies are in breach of European Law according to the EU's justice commissioner Viviane Reding. In an interview with the BBC, Reding said that Google failed to explain to its customers what it was doing and added this: Transparency rules have not been applied.
Google struck back: We are confident that our new simple, clear and transparent privacy policy respects all European data protection laws and principles, it said in a statement. The company moved forward with the privacy policy changes despite warnings from EU officials.
CNIL--the French privacy watchdog--also expressed strong concern over the policy changes: The CNIL and EU data authorities are deeply concerned about the combination of personal data across services, the regulator wrote according to a BBC report. They have strong doubts about the lawfulness and fairness of such processing, and its compliance with European data protection legislation.
No matter, Peter Fleischer, Google's global privacy counsel argues that Google's commitment to privacy is as strong as ever, and has also written several blogs posts in opposition to an idea and political slogan that's been used in EU official debates--the right to be forgotten--which has been loosely defined as the right to request that a company delete any data it has collected about you.
Fleischer says this about editing your public history on the internet:
I think a balanced and reasonable and implementable approach is possible, based on a few principles: 1) people should have the rights to access, rectify, delete or move the data they publish online. 2) People should not have the automatic right to delete what other people publish about them, since privacy rights cannot be deemed to trump freedom of expression, recognizing that some mechanisms need to be streamlined to resolve these conflicts. 3) Web intermediaries host or find content, but they don't create or review it, and intermediaries shouldn't be used as tools to censor the web.
In Fleischer's eyes, Google should not edit people's public history or private history. The company can only give them the tools to moderate their own internet behavior.
As is the case with most Google employees, Fleischer reminds those that are concerned about the information being collected about them to visit Google.com/History or by viewing their dashboard. Data-collecting settings can be manipulated from either spot.
Advertising vs. Users Experience
As Google stands firmly behind the its recent changes, advertisers are salivating at the new opportunities becoming available with the privacy policy changes.
Advertisers can more easily target specific demographics now that they have more information to sift through. Advertising Age, the marketing and media magazine, suggests that Google will have the opportunity to dramatically increase advertising revenue because of the recent changes.
[The policy changes] also creates more raw material for Google's sole business model: advertising. Marketers could tap into YouTube browsing histories when targeting search ads on Google.com, for example, or recommend golfing-instruction videos to a signed-in YouTube user who's recently searched for golf on Google.com. Better recommendations leading users to more-relevant content will presumably keep them inside the Google ecosystem longer and potentially help Google begin to catch up to Facebook in terms of time spent lingering on their respective sites, says AdAge.
Targeted advertising may be a great business practice, but some of Google's most devoted fans are worried that Google is straying from their unofficial motto, Don't Be Evil.
One of the biggest critics of the changes is tech columnist MG Sielger, who was especially critical of Google when they added Search Plus Your World to their core product.
I've had a love affair with Google, the product, for well over a decade now. Many of us have. It's still the website I visit most often throughout any given day - by far. And that's exactly why it's so frustrating to watch Google purposefully destroy what they've built in the name of bolstering a product that doesn't deserve it, said MG Siegler. It's a mistake. The question is: how long it will be until they realize it?
Although the privacy policy changes aren't as dramatic a change as Google Plus Your World, the consolidation marks one of the most significant changes to Google's core products in the history of the company. Whether this change affects the company positively remains to be seen, but one thing is certain: Google--and the advertisers that make up 97 percent of its revenue--will have a much better idea of who you are.
© Copyright IBTimes 2023. All rights reserved.
FOLLOW MORE IBT NEWS ON THE BELOW CHANNELS