Google Self Driving Car Involved In Two Accidents In June; Involved In First Injury Accident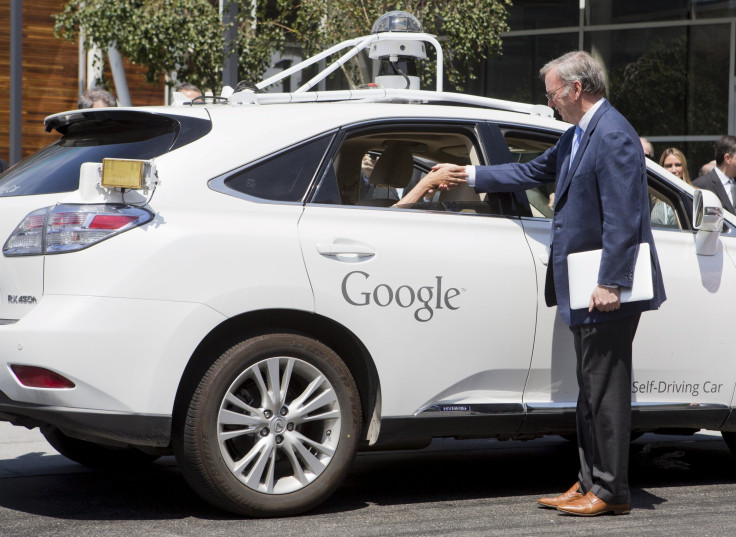 Google's self-driving prototype car was in two minor accidents in June, and 14 accidents in six years during more than 1.8 million miles of testing, the company said Thursday. But its vehicles were not at fault in any of them, it said.
"Not once was the self-driving car the cause of the accident," Google said in its June report, its second monthly update.
Meanwhile, Google's self-driving car was involved its first injury accident in July, in which three people in the car had minor whiplash, the Associated Press reported Thursday.
"The three people on board complained of minor whiplash, were checked out at a hospital and cleared to go back to work following the July 1 collision," the AP said, citing Google. "The driver of the other car also complained of neck and back pain."
Aside from accident data, Google provides additional data, including how its driverless cars react to certain situations, how many miles the vehicles have driven and how many are currently in its fleet. As of June, Google has 23 of its Lexus RX 450h self-driving cars on public streets, primarily in Mountain View, California. Its nine prototype vehicles are being tested on closed tracks. The in-house designed vehicles are to hit the road soon, but they will be limited to driving 25 miles per hour.
"We're continuing to test with our Lexus vehicles and we'll gradually introduce more prototypes to the streets over the coming months," Google said in the report.
Since the project started, Google's self-driving cars have logged more than 1.8 million miles. More than half those miles were in automated mode. The remainder of miles logged were driven under the manual control of human drivers.
Last month, Google said it will now tell the world when its driverless cars get into an accident. The search giant has launched a website dedicated to its automated vehicles to provide information on any accidents in which its driverless cars are involved.
However, the monthly reports won't provide information on the human drivers required to ride along in the cars. The move is a reversal of Google's previous stance of not releasing accident reports for its driverless cars.
© Copyright IBTimes 2023. All rights reserved.
FOLLOW MORE IBT NEWS ON THE BELOW CHANNELS