Google, Ubisoft And Others Announce 4 Daydream VR Games At GDC 2017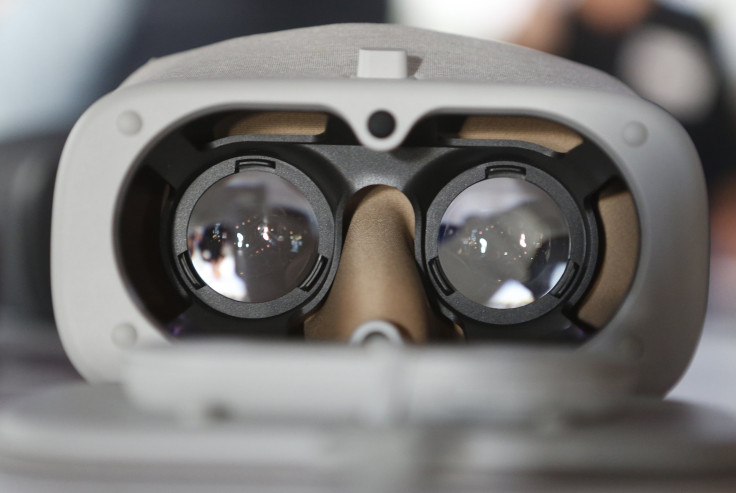 Google announced four new games for its Daydream VR platform at the Game Developers Conference in San Francisco Monday. The games are a part of the company's lineup for the platform and are expected to be available on the Google Play Store "soon," according to the company's official blog post.
"These titles are all coming to Google Play soon… Anyone can make apps and games on Daydream, and there are more than 100 experiences available on Google Play," Jamil Moledina, strategic head at Google, stated in the company's official blog post Monday.
The gaming titles include:
"Virtual Rabbids" from Ubisoft
"Beartopia" from Spry Fox
"Virtual Virtual Reality" from Tender Claws
"Along Together" from Turbo Button
"Virtual Rabbids" is an extension of the original "Rabbids" game from Ubisoft. Rabbids, if you are not familiar with the series, are large rabbits, which the player needs to control and stop from wreaking havoc. Google claims that the game will make full use of Daydream controllers, according to its developers.
"Beartopia" is an indie game from 2016 and is based on Spry Fox's puzzle game, Alpha Bear. The goal of the game is to form friendships and build a prosperous society inside a virtual co-op village called Beartopia.
"Virtual Virtual Reality" is a game that will let players match VR headsets with artificial intelligence using a virtual labor system.
"Along Together" is a game in which players play an imaginary friend, who will help a person safely navigate through deceitful 3D puzzles.
Google has also offered discounts on Daydream VR gaming titles for a week starting Wednesday and ending March 8 — "Gunjack 2: End of Shift," "Need for Speed: No Limits VR" and "Keep Talking and Nobody Explodes" will be available at half their original price during this period.
The company claims that there are already more than 100 Daydream "experiences" available on Google Play.
© Copyright IBTimes 2023. All rights reserved.