Google's Just A Line App Brings Cross-Platform AR To iPhones, Android Devices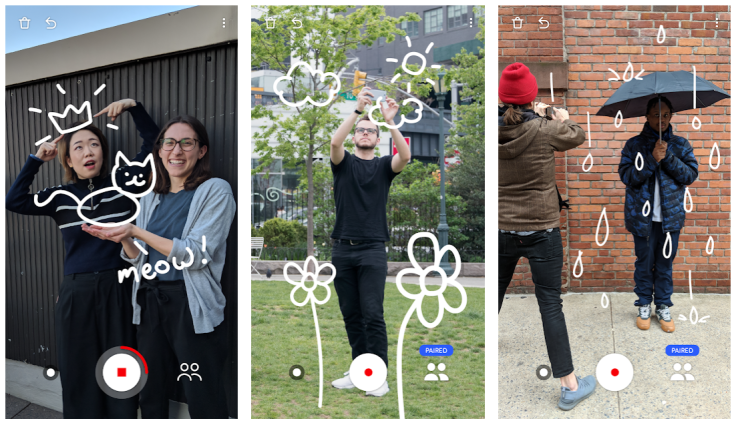 Google has released Just a Line, the very first augmented reality cross-platform app that lets users create AR drawings with their friends. The search engine giant also expanded the availability AR tours on the Google Expeditions app to bring augmented reality experiences to all students.
Just a Line For iOS and Android
Earlier this month, Google announced Cloud Anchors for ARCore 1.2. Cloud Anchors would allow app developers to deliver augmented reality experiences that can be used by several people at the same time. This is also the same technology that's being used on the Just A Line app, which Google has already released for free on the Apple App Store and the Google Play Store.
"Today, we're continuing the experiment with a version of Just a Line for iPhone, along with a new feature for both Android and iOS that lets you draw with a friend. This makes Just a Line the first app that lets two people create together in AR, at the same time, across Android and iOS," Google said in a blog post. "Just put two phones side-by-side and tap the partner icon. Once the phones are connected, you and your partner will be able to see, and contribute to, the same drawing."
Google's Cloud Anchor system works by having one user "host" an AR session that others can join in and the information goes through Google's cloud servers. The information is then bounced back to each of the devices, thus making it possible for several people to share the same AR experience on their iPhones and Android phones, as explained by Android Central.
Just a Line was merely an experimental app back in March and was available as a preview a few weeks ago during the company's I/O conference. Google's goal with this app and technology is to close the gap between Apple's ARKit for the iPhone and Google's ARCore for Android devices.
AR Tours Now Available On The Google Expeditions App
Last year, Google launched its Expeditions AR Pioneer Program that allowed millions of students to try and use AR in their classrooms. This allowed teachers to bring digital 3D objects into their classrooms to help students better understand their lessons. Now, Google's AR tours are available to everyone through the Google Expeditions app on Android and iOS devices.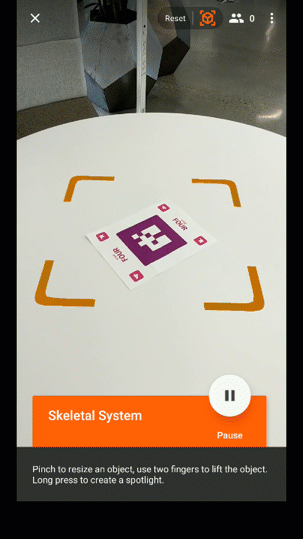 "We've also updated the Expeditions app to help you discover new tours, find your saved tours, and more easily start a solo adventure. It's never been easier to start a tour on your own, at home with your family or in the classroom," Google said on its blog.
The Google Expeditions app comes with more than 100 AR and 800 VR tours created by Google partners like Smithsonian Freer|Sackler, Museo Dolores Olmedo and Smarthistory. These experiences are now available on version 2.0 of the Google Expeditions app for compatible Android and iOS devices. Schools also have the option to purchase Expeditions AR/VR kits from Best Buy.
© Copyright IBTimes 2023. All rights reserved.