Google's Waymo Launches Self-Driving Taxi Program In Phoenix Area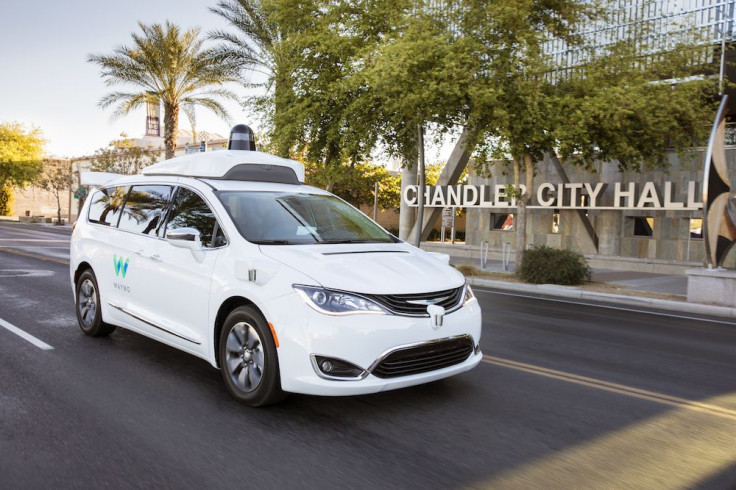 Arizona residents will soon be able to get a first-hand look at Waymo's self-driving car technology. Google's driving spinoff company is now accepting early applicants to its self-driving car trial program in Arizona.
Read: One In Four Cars On U.S. Roads In 2035 Could Be Self-Driven
Residents in the greater Phoenix area who are approved for the early rider program will be able to request a ride in Waymo's self-driving taxis. As Waymo noted, cars will also have a test driver riding along with passengers. As part of its increased testing rollout, Waymo also plans to bring an additional 500 Chrysler Pacifica Hybrids into its fleet.
Regions within Waymo's testing area include cities like Chandler, Tempe and Mesa. The program is free for qualifying residents, who can apply for the program through Waymo's website.
Notably, Waymo's decision to launch testing in Phoenix isn't entirely random. As Ars Technica noted, Arizona has laxer regulations for self-driving car testing than California where many major players in the autonomous driving space are based.
Read: Our Self-Driving Technology Different From Waymo's, Uber Says
The self-driving car company's announcement is also its latest salvo against Uber, which has been developing its own autonomous technology. For Uber, which has been doing its own testing in the Phoenix area, having a competitor set up shop in its backyard is less than ideal. Both companies are also facing off in the courts in a dispute over their respective autonomous technologies along with allegations Uber received confidential Waymo documents from a former employee.
© Copyright IBTimes 2023. All rights reserved.
FOLLOW MORE IBT NEWS ON THE BELOW CHANNELS