GOP Debate 2016: Trump Tops Poll, Candidates Struggle To Make Stage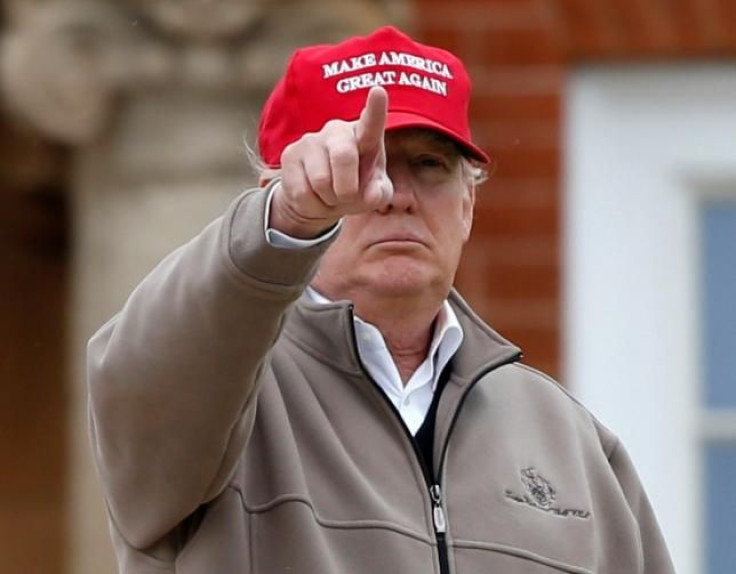 WASHINGTON -- A new Monmouth University poll shows Donald Trump has secured a strong lead in the Republican presidential contest. Trump, the New York real estate mogul and reality television star, has more than double the support of Jeb Bush, who is in second place in the crowded field.
The poll, conducted over the weekend by Monmouth University in New Jersey, is likely to be used by Fox News in deciding who will be permitted to participate in the first GOP debate of the 2016 race on Thursday. The cable news channel said it will average the five most recent polls released by 5 p.m. Tuesday. If there is a tie for 10th place, both of those contenders will be able to participate.
The poll even asked Republicans how debate organizers should handle such a large field. The plurality -- 45 percent -- said there should be two debates with the panels selected randomly. Another 29 percent advocated putting them all on the same stage -- which could mean as many as 17 candidates participating. And the smallest group, 23 percent, supported the method Fox has chosen.
2016 Republican Candidates | InsideGov
The Monmouth poll put Trump at 26 percent followed by Bush, the former Florida governor, at 12 percent and Wisconsin Gov. Scott Walker at 11 percent. All three are highly likely to make the debate stage.
Texas Sen. Ted Cruz and former Arkansas Gov. Mike Huckabee were practically tied at fourth and fifth place with 5.8 percent and 5.7 percent respectively. They too are likely to make the debate.
The poll has a margin of error of 4.8 percentage points -- the difference between last place and sixth place in the poll. Critics of using polls to select the debate participants say the wide margin of error means candidates are likely to be left off who might enjoy more support.
Jeb Bush Presidential Candidate Profile | InsideGov
The Monmouth poll found the next four candidates in a virtual tie -- and that means they are all at risk of not making the debate. Neurosurgeon Ben Carson was in sixth place with 4.6 percent. New Jersey Gov. Chris Christie, Kentucky Sen. Rand Paul and Florida Sen. Marco Rubio were all tied at 4.4 percent in a three-way tie for seventh place.
At the bottom of Monmouth's top 10 was Ohio Gov. John Kasich, who received 3.2 percent. He was one of the last Republican candidates to announce his presidential bid -- a strategic move that may have given him a bump at the right time to make the debate, which will be in his home state, in Cleveland.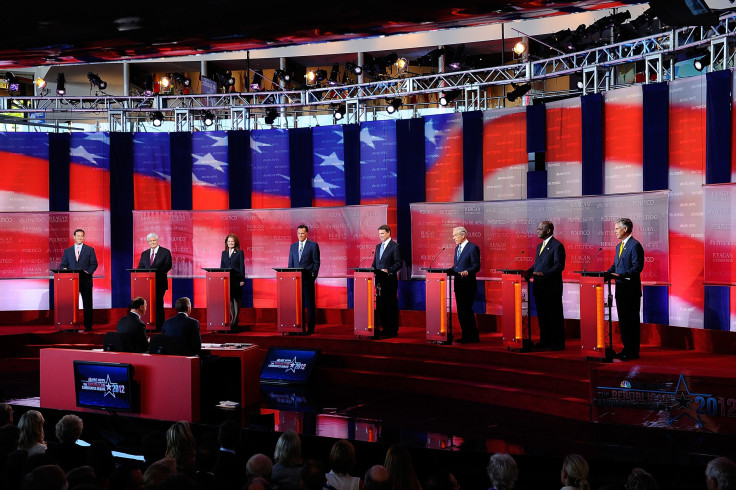 That leaves several candidates who are struggling to make the cut. Former CEO Carly Fiorina placed 11th with 1.9 percent, followed closely by former Texas Gov. Rick Perry at 1.8 percent.
Louisiana Gov. Bobby Jindal had only 1.2 percent and former Pennsylvania Sen. Rick Santorum -- who won Iowa in 2012 -- had only 1 percent. They were followed by South Carolina Sen. Lindsey Graham at .7 percent, former New York Gov. George Pataki at .4 percent and former Virginia Gov. Jim Gilmore at zero.
© Copyright IBTimes 2023. All rights reserved.
FOLLOW MORE IBT NEWS ON THE BELOW CHANNELS