GOP Leaders React To Ted Cruz RNC Speech; Republican Runner-Up Refuses To Endorse Donald Trump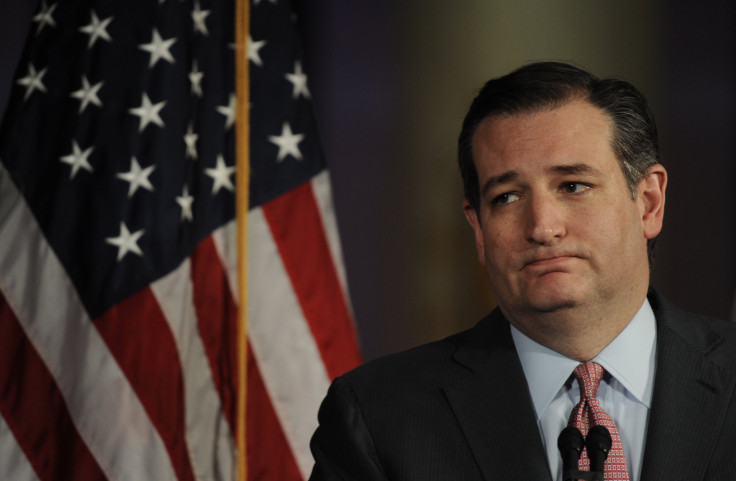 Texas Sen. Ted Cruz shocked the 2016 Republican National Convention Wednesday night when he refused to endorse Donald Trump for president. Many GOP leaders were not happy.
Cruz, the Republican runner-up to Trump in the delegate count, has never had the best relationship the party's newly crowned nominee. Over the course of the GOP primary race, the two candidates traded increasingly pointed attacks. However, Cruz had always promised to support the party's nominee, no matter who that would be, having signed a pledge to do so along with his fellow Republican presidential candidates. Cruz did no such thing Wednesday.
"I want to congratulate Donald Trump on winning the nomination last night, Cruz began, never to mention Trump's nominee in his speech again. "If you love our country, and love our children as much as you do, stand, and speak, and vote your conscience, vote for candidates up and down the ticket who you trust to defend our freedom, and to be faithful to the constitution."
When it became clear toward the end of Cruz's nearly 25-minute speech that no endorsement was coming, the crowd began jeering the Texas senator with boos.
The crowd was not the only group upset with Cruz. Many GOP leaders spoke out to criticize Cruz's speech and admonish him for contributing to division in the party. Trump himself chastised Cruz for not honoring the candidates' pledge, but added that he had seen Cruz's speech beforehand and let him speak anyway.
New Jersey Gov. Chris Christie's take on the speech was less forgiving.
"I think it was awful," Christie said. "And quite frankly, I think it was something selfish. And he signed a pledge. And it's his job to keep his word."
Two other convention speakers from Wednesday night, Indiana Gov. Mike Pence, who accepted the nomination as Trump's vice presidential nominee Wednesday, and Eric Trump, the candidate's son, tried to minimize the impact of Cruz's refusal to endorse Trump.
"The audience didn't seem to like it right?" Eric Trump asked. "I don't think it makes any difference in the world."
"I am just grateful for all the support we are receiving and I am excited about the future," Pence added.
Many other conservative leaders and pundits chimed in, including Rep. Peter King, CNN's Amanda Carpenter and author Ann Coulter. Most were critical, but some commended Cruz for not caving to the Trump campaign.
Donald Trump is scheduled to formally accept the GOP nomination on Thursday.
© Copyright IBTimes 2022. All rights reserved.
FOLLOW MORE IBT NEWS ON THE BELOW CHANNELS