Got7's Youngjae Gets Massive Support From Fans Following Bullying Accusations
KEY POINTS
Got7's label, JYP Entertainment, said Youngjae's accuser was unable to provide evidence supporting his claims
Fans of Youngjae and Got7 have expressed their support for the singer
The anonymous user has since deleted the original post in which he accused the singer of bullying
Got7's Youngjae has received support from fans of the K-pop group after he was accused of bullying an alleged victim while in school.
On Tuesday, an anonymous user claimed in an online community post that he was a victim of school violence perpetrated by Choi Young-jae, the real name of singer Youngjae, while they were studying in Mokpo Technical High School in South Jeolla Province, South Korea, Soompi reported. The user accused Youngjae of bullying, alleging that he hit and stole from his classmates.
Several Korean media outlets, however, have since pointed out some inconsistencies in the "facts" presented by the accuser.

The accuser claimed that he was in the same class as Youngjae in their second and third year of high school. The singer, however, had moved to a high school in Seoul in his first year to be able to prepare for his debut with Got7.
JYP Entertainment was quick to act and promised to get to the bottom of the allegations. Got7's label has since gotten in touch with Youngjae's accuser.
A new statement issued by JYP Entertainment Thursday said that the accuser was unable to provide real evidence supporting his claims against Youngjae, Korean outlet Star News reported. The company added that it will be taking legal action against the accuser for allegedly spreading fake news about the artist.
"We met with the individual who wrote the post about Youngjae, and although the author of the post made claims that matched what they had written online, they were unable to provide any evidence to support their allegations that school violence had taken place," JYP wrote.

"In regard to both this incident and other cases, we would like to inform you that we will be taking firm legal action in response to libel, the spreading of groundless falsehoods about our artists with no material evidence, or additional rumors," the statement continued.
A Korean netizen discovered Wednesday that the accuser had deleted the original post after JYP Entertainment got in touch with him, according to Allkpop.
The person who shared this news wrote, "JYP probably thought his claims were ridiculous too."
Fans of Youngjae and Got7, meanwhile, have come forward and expressed their support for him.

"No matter what happens IGOT7 will always be here with you," one fan posted on Twitter.
Another Twitter user wrote, "Ahgases know he will never do that. We trust you, our sunshine Youngjae!"
Some expressed concern over Youngjae turning off the comments on his Instagram.
While the 24-year-old singer has not publicly commented on the matter so far, it appears fans are standing by him.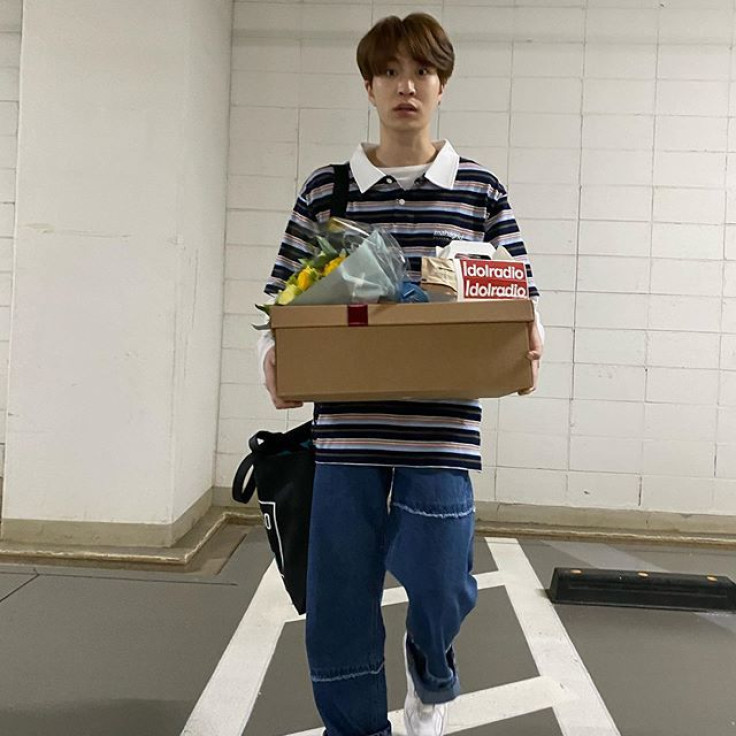 © Copyright IBTimes 2023. All rights reserved.