'GOTG 3': Chris Hemsworth Is Not Confirmed; James Gunn Takes A Dig At Google's Listing
James Gunn's latest tweet confirmed that Google's listing can't be trusted every time, especially when it comes to Marvel movies.
The 55-year-old director tweeted a screenshot Sunday of the "Guardians of the Galaxy Vol. 3" movie cast mentioned on Google.
The list featured many actors including Chris Hemsworth, Seth Green, Viola Davis, Joel Kinnaman, King Bach, Idris Elba, Jai Courtney and Will Poulter. The director noted that only Poulter is confirmed for the movie and the rest of the names are not confirmed yet including Hemsworth.
"Someone is having fun on Google movies with the cast of #GotGVol3. (Note: Of these folks only Will is confirmed as in the movie)," Gunn tweeted.
Many fans believed Google's listing when it comes to Hemsworth's appearance in the movie as the actor worked with the "Guardians of the Galaxy" cast in "Avengers: Endgame."
Fans took to the comments section to share their reaction.
One of the fans wrote that Google listing gets the data from the articles, to which the director replied, "Why was King Bach mentioned in articles about Vol 3??"
Another fan was curious to learn about the trailers and clips available for the upcoming movie and asked the director how he can access them. Gunn replied, "I'm gonna guess it's because I have a Google account. But don't worry there are no real behind the scenes or trailers."
Actor Emmett J. Scanlan, who worked in the first installment of the "Guardians of the Galaxy" movie released in 2014, edited Google's cast list and added Green's face on every cast member's face.
"Fixed it," he captioned the photo.
One of the users asked the director joking, "But what about Chris Pratt?" considering he is the leading man of the movie. The director shared a photo featuring Pratt and Poulter, noting that they are "officially confirmed" for the movie.
On the work front, Gunn is currently filming the third installment of the franchise. "Guardians of the Galaxy Vol. 3" is slated to release on May 23, 2023.
The director recently finished filming the television series "Peacemaker," which is slated for release in January 2022. Gunn will also direct the Marvel superhero TV special, "The Guardians of the Galaxy: Holiday Special," which is currently under post-production.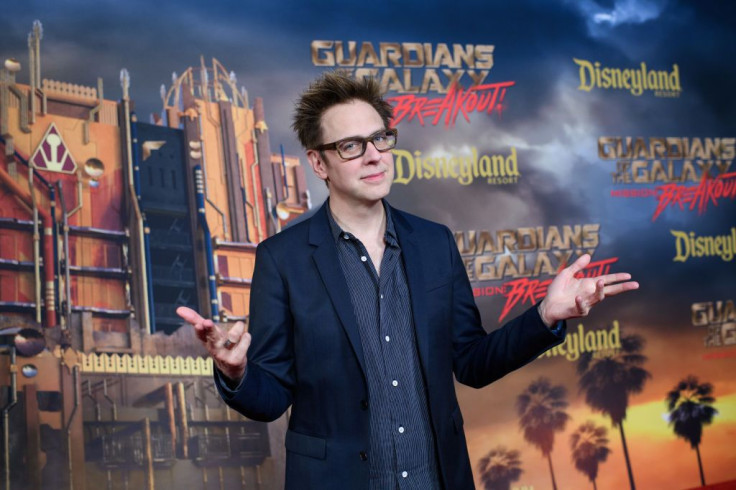 © Copyright IBTimes 2023. All rights reserved.