'Gotham' Season 2 Spoilers: 4 Villains Confirmed To Appear; Will The Joker Be In The New Season?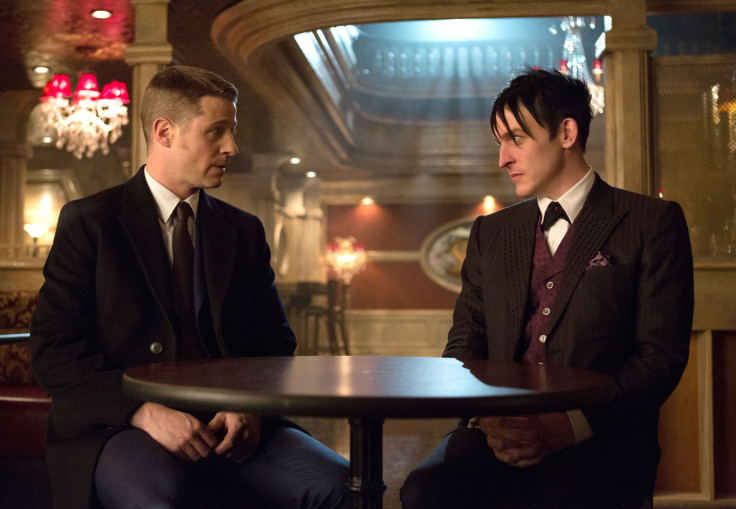 "Gotham" dropped some massive hints about Season 2 at WonderCon over the weekend. Although Season 1 hasn't finished airing, the writers have already decided some of the villains who will haunt Bruce Wayne's (David Mazouz) city next season. Producer John Stephens revealed that at least three new characters from the comics will be brought to the small screen. While Fish Mooney's (Jada Pinkett Smith) fate is still undecided, another major character will return.
1. Mr. Freeze – "We always want to walk the fine line of the reality of our world. Walking right up to that line where super-villains live," Stephens said, according to Collider. "So there are a lot of characters from Batman lore that fit that bill. People like Victor Freeze – who's a science villain. You can play a lot of his abilities without going into the world of superheroes."
Freeze's abilities are man-made. An accident caused him to only be able to survive in sub-zero temperatures, so he built a suit that can keep him frozen. Not only does he build the suit, but he also creates an ice-gun.
He is probably one of the more well-known villains for "Batman" fans that don't read the comics. He appeared in 1997's "Batman & Robin" where he was played by Arnold Schwarzenegger. Of course, he isn't the only villain joining "Gotham" Season 2, according to the show's official Twitter account.
2. Clayface – This villain has eight possible personas, according to Comic Vine, so we can't quite figure out which path the writers will take. However, all of the different incarnations have shapeshifting abilities. Sometimes that means being able to take on other faces and other times that just means having the ability to melt. Someone who could become an exact doppelganger would probably cause a lot of trouble for the Gotham City Police Department.
3. Mad Hatter – Much like Clayface, there are several different versions of this character that could be incorporated into "Gotham." However, most seem to depict Jarvis Tetch as a genius with inventions that can be used to control people's minds.
4. Jerome – We're still not sure if Jerome (Cameron Monaghan) is the Joker, but he'll definitely be back for "Gotham" Season 2. However, viewers will only see "a bit" of Jerome's story, so it isn't clear if they'll finally confirm whether he is or isn't Batman's infamous nemesis.
Before "Gotham" can get to these villains, they'll have to introduce a few more baddies in Season 1. Milo Ventimiglia will join episode 19 at the Ogre. Unlike the characters listed above, TV Line reports that the Ogre isn't from the comic books.
"Gotham" airs Mondays at 8 p.m. EDT on Fox. Which comic book villains do you want to see introduced in Season 2? Sound off in the comments section below!
© Copyright IBTimes 2022. All rights reserved.
FOLLOW MORE IBT NEWS ON THE BELOW CHANNELS