'Gotham' Season 1 Spoilers: Will The Joker And Penguin Face-Off? Robin Lord Taylor Talks Possible Confrontation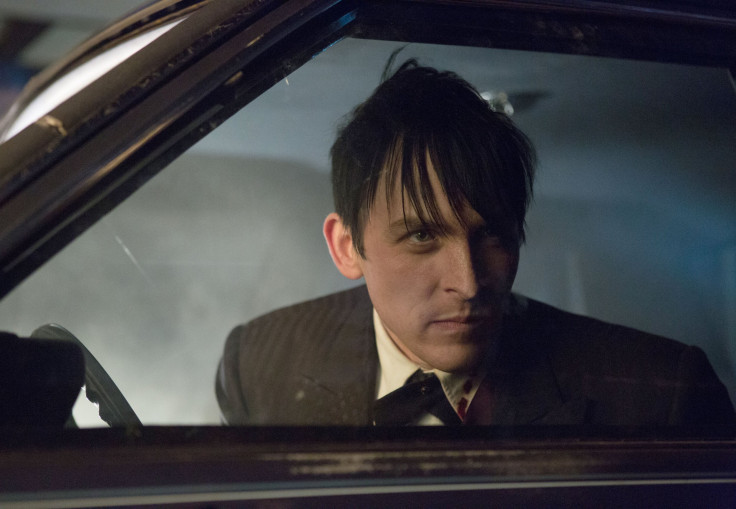 Fox's "Gotham" Season 1 is all about the villains, and some of them have even met on the show. But could Batman's (David Mazouz) biggest villains -- Penguin (Robin Lord Taylor) and the Joker -- ever meet? According to Taylor, it is a possibility.
Taylor said a face-off could happen, and the Joker might be the one villain who really throws off Penguin. "I think Oswald will fully accept the challenge," Taylor told the Hollywood Reporter. "I think having someone else on the scene trying to take over, it'll be another thing he'll have to navigate and figure out. If and when the Joker arrives, that's a personality that'll be so difficult for him to manipulate in the way he's been doing with everyone else."
Taylor's use of the term "if and when" might surprise some fans. "Gotham" may have already introduced the Joker … but there is also a chance that fans haven't met the Joker yet. As previously reported, executive producer Bruno Heller claimed Jerome (Cameron Monaghan) may or may not be the Joker.
"This is not a red herring," Heller told E! Online. "It's the beginning of the story of how the Joker came to be, how the Joker was created, where he came from, who he is. Now, that doesn't necessarily mean that Cameron Monaghan is the Joker. He might be."
It seems Heller is even keeping the Joker's identity a secret from actors like Taylor. For now, Taylor will just have to focus on Penguin's evolution. For him, that involves making sure the Penguin's human characteristics shine through.
"Knowing what he's gone through and where he wants to go, it makes him more a human being," Taylor said. "I feel like people have been really responding to that, and that was my goal from the beginning, to see him be more than a cartoon."
Audiences will have to wait and see if the writers take the same approach when the Joker is introduced (if he hasn't been introduced already).
"Gotham" Season 1 airs Mondays at 8 p.m. EST on Fox. Do you want to see the Joker and Penguin meet? Sound off in the comments section below!
© Copyright IBTimes 2023. All rights reserved.