'Gotham' Season 2 Spoilers: Episode 17 Synopsis Released; What Will Happen In 'Into The Woods'? [VIDEO]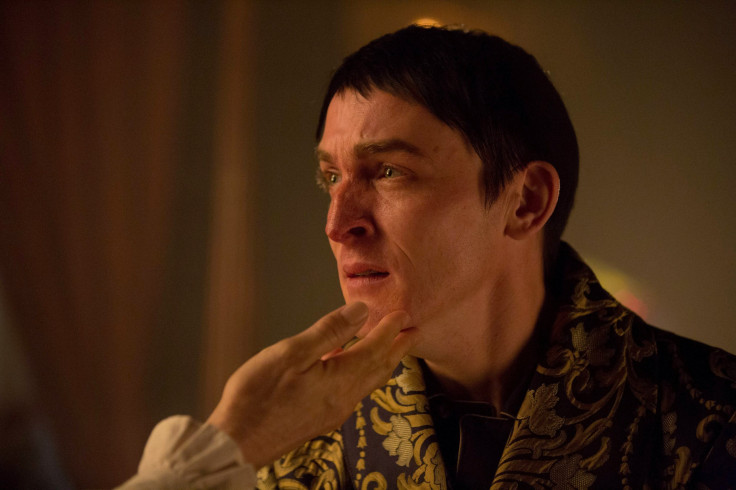 Don Falcone (John Doman) returned to "Gotham" Season 2 to help get Detective Jim Gordon (Ben McKenzie) out of prison. Thanks to knowing people on the inside, Falcone's plan was a success and now that series' most passionate cop will look to get back to what he does best. After a rough couple of episodes, Gordon will return to Gotham to try to clear his name and get Lee (Morena Baccarin) back after learning she lost the baby. However, he may turn to the wrong person for help in episode 17 of the Fox series, titled "Into the Woods."
According to the synopsis, Gordon will grab his case file and turn to Nygma (Cory Michael Smith) to aid in wiping his slate clean. Little does Gordon know, Nygma is the man responsible for him being arrested in the first place. Will Gordon be able to discover what Nygma has been up to or will he fall victim to another one of the future Riddler's games?
As if Gordon doesn't have enough problems to deal with, Barbara (Erin Richards) is now awake from her coma and will be back walking and talking. Hugo Strange (BD Wong) has something planned for her, but it isn't clear what his intentions are yet. Barbara appeared side-by-side with Strange and Ms. Peabody (Tanya Pinkins) in the episode 17 promo video.
There was no Bruce Wayne (David Mazouz) in episode 16, but he will be back in episode 17 for possibly his biggest moment yet on the show. The promo video shows Bruce running around with Selina (Camren Bicondova) which leads to him on a rooftop. Bruce is then shown with a bag is his hand and taking a giant leap from one rooftop to another, showing off some skills that Batman will have later on. What will he learn about the city next that leads him to taking this jump?
Just when Penguin finally started to get to know his father Elijah (Paul Reubens), he will now have to deal with the loss of another parent. His stepmother Grace (Melinda Clarke) tried to poison Penguin, but Elijah ended up ingesting the poison instead which lead to his death. Penguin will soon learn of his step-family's involvement and it could trigger the murderous Penguin to return.
Watch a promo video for episode 17 below:
"Gotham" Season 2, episode 17 airs Monday, April 11, on Fox at 8 p.m. EDT.
© Copyright IBTimes 2023. All rights reserved.
FOLLOW MORE IBT NEWS ON THE BELOW CHANNELS