'Gotham' Season 2 Spoilers: Guest Star Paul Reubens Reveals A Shocking Secret To Peguin In Sneak-Peek Video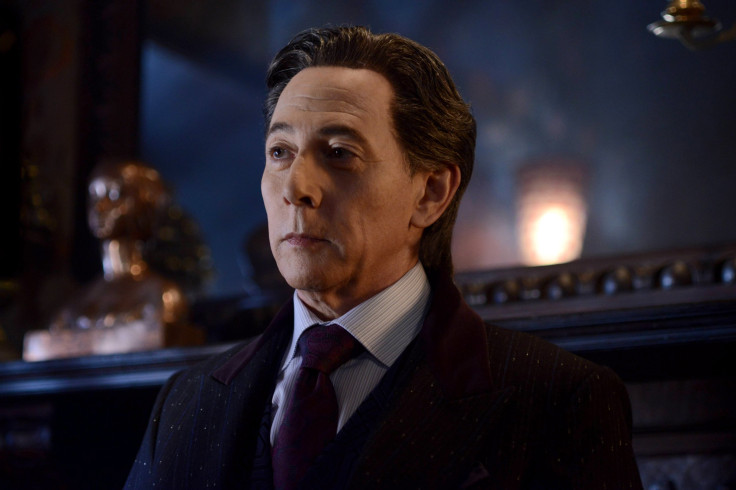 The murderous Penguin (Robin Lord Taylor) that fans have come to know on "Gotham" appears to have disappeared in Season 2, at least for the moment. After undergoing treatment by Hugo Strange (BD Wong), Penguin is now a gentle person who has been taken in by his long lost father, Elijah Van Dahl (Paul Reubens). In episode 16 of the Fox drama, titled "Prisoners," Penguin will learn a secret about Elijah that will be a game changer for his new family.
TVLine released a sneak-peek video on Monday that shows Penguin sitting down with this new family enjoying dinner. He learns how Elijah met his stepmother Grace (Melinda Clarke) and when Elijah fell in love with her. Grace's two children, Sasha (Kaley Ronayne) and Charles (Justin Mark), are from a previous marriage and aren't Elijah's actual kids. In the clip, Elijah tells Penguin that he is his last living blood relative. This could mean that Penguin could be in line for a large inheritance someday.
You can watch the clip here.
Last week's episode didn't really show much of Grace, Sasha and Charles. In an interview with Access Hollywood, Reubens said "Gotham" viewers will get to see much more of them in episode 16 and he said that they're "freaky."
"We're going to learn a lot about them and you're going to be really, really freaked out by them soon," Reubens dished.
Monday's episode will also show what Gordon's (Ben McKenzie) new life is like inside prison after Nygma (Cory Michael Smith) framed him for murder. On the inside, Gordon will make a new friend who will try to look out for him, while an old friend on the outside will try to help him out of jail.
Watch a promo video for episode 16 of "Gotham" Season 2 below:
"Gotham" Season 2, episode 16, airs Monday on Fox at 9 p.m. EDT.
© Copyright IBTimes 2023. All rights reserved.
FOLLOW MORE IBT NEWS ON THE BELOW CHANNELS