'Gotham' Season 3 Spoilers: Will Bruce Wayne Start A Relationship With Selina Kyle?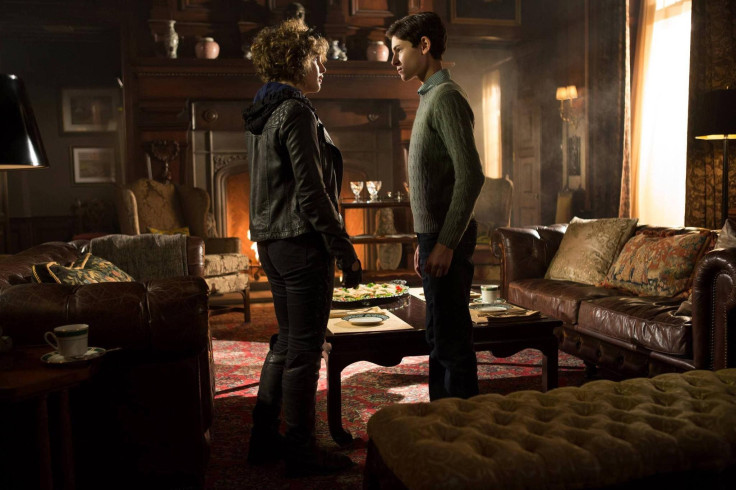 The young Bruce Wayne (David Mazouz) and Selina Kyle (Carmen Bicondova) have been really adorable in Fox's show "Gotham." It's clear that they like each other, but they don't know yet how to profess their feelings without scaring the other away.
But in Season 3, things will definitely change in their relationship. Mazouz said that Bruce will finally gather enough courage to show his feelings for Selina.
For the past two seasons, Bruce relied on Selina to teach him some street smarts. "Now, at this point, he doesn't really need her anymore [for that], but he's still friends with her. So the question is why? The answer is that they have this connection, and this connection will only grow bigger. That connection will lead Bruce to be determined to take things to the next level," he told Comic Book.
As for Selina, Bicondova said she would be torn between self-preservation and her feelings for Bruce.
"She's definitely weirded out by [Bruce's new approach], because she's starting to feel certain emotions that she's never felt before. We saw a little glimpse of it in season two when Silver St. Cloud was introduced; Selina was feeling a little jealous, but she didn't understand why. Now, she's just overwhelmed by the different emotions that are happening. I think that's the main thing," she said.
Aside from Bruce and Selina, other romances would also ensue. Jamie Chung's new character Valerie Vale will be Jim Gordon's (Ben McKenzie) new love interest.
"There's a new love interest for me in Valerie Vale – I think I can say that that's a love interest. I don't think it's much of a surprise. It's professional, and then not. And [Lee] has a new man as well. So we get to have fun with the kind of love triangle aspect," McKenzie told Comic Book Resources.
However, Chung said that being Jim's new girlfriend comes with its own set of problems. "Valerie quickly realizes the kind of danger one can experience when 'dating' Jim Gordon…" the actress told TV Line.
"Gotham" will return on Monday, Sept. 19 at 8 p.m. on Fox.
© Copyright IBTimes 2023. All rights reserved.