'Gotham' Season 4 Spoilers: Bruce Reconnects With An Old Friend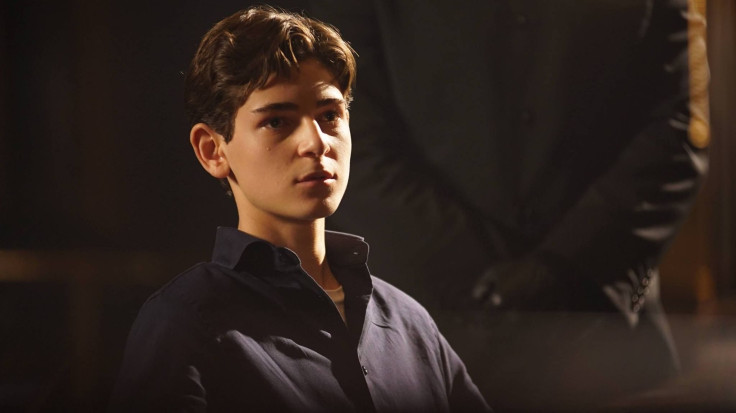 Bruce Wayne (David Mazouz) is unlike any other kid in Gotham City. Because of the untimely and mysterious death of his parents, he was thrust into a life of maturity and responsibilities way too soon.
But this Season 4 of "Gotham," Bruce will learn how to loosen up a bit. In the episode "A Day in the Narrows," he rekindled with his "old friend" Grace Van Dahl (Melinda Clarke) from school. She invited him to go have fun out of town with some of his former "classmates," and the two were even spotted kissing towards the end.
But what is Grace's backstory? Bruce was already manipulated by Silver St. Cloud (Natalie Alyn Lind) in Season 2, so it would really be damaging for him to be hurt again by someone he will come to consider as a friend. Bustle reported that there are several Grace characters in the comic books, but none so far has matched this new character in "Gotham."
With a new girl in the picture, what is going to happen to Bruce's relationship with Selina Kyle (Carmen Bicondova)? The two broke up last season, and while they have patched things up earlier this Season 4, it's clear they are no longer together. However, Bicondova teased that things will get even more complicated between them this season.
"[Their relationship] gets mended and then it falls apart again," Bicandova told Digital Spy. "So it's just that rollercoaster that they're always on. I feel like Bruce decides to just buckle up on the rollercoaster – he likes to go on it – and Selina likes to jump off and do her own thing... she doesn't like being on the rollercoaster, but she can't help getting back on!"
Bicondova also told Buddy TV that Selina is busy working on herself so that she can become the Catwoman. She wants to become more independent, since she "has come to the realization that she can't depend on [Bruce] for anything, no matter what she does, so she decides to look out for herself."
"Gotham" Season 4 airs every Thursday at 8 p.m. EDT on Fox.
© Copyright IBTimes 2023. All rights reserved.