'Gotham' Season 4 Spoilers: Will Bruce Wayne's Doppelgänger Be Back?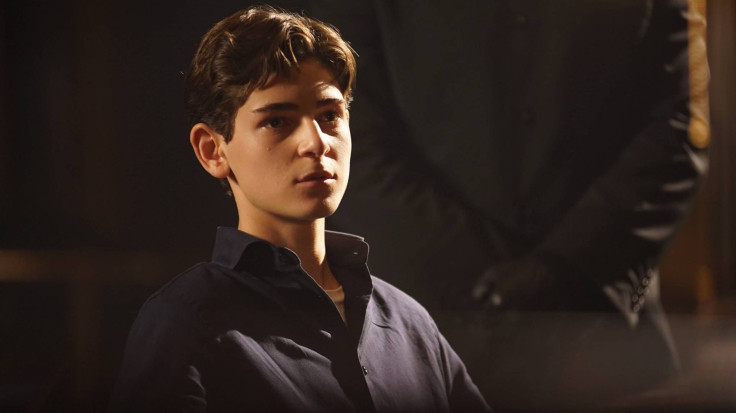 Bruce Wayne's (David Mazouz) doppelgänger caused a lot of trouble in "Gotham" Season 3, including almost killing Selina Kyle (Carmen Bicondova) after pushing her out the window.
This move really upset Mazouz, since he told Comic Book that his double needs to pay for what he did. "He's still running around Gotham somewhere. Someone needs to push him out a window or something," he said.
READ: David Mazouz says Batman is coming in 'Gotham' Season 4
Mazouz did not say whether his doppelgänger will be back or not next season, but given the fact that he is still alive, there's a chance he will come up again in future storylines.
Meanwhile, Drew Powell's Butch Gilzean won't be back next season, since he was already shot in the head by Barbara Kean (Erin Richards). But Powell will still be back as another villain: Cyrus Gold. "It's very exciting, and look — the truth is, I don't know very much about what's coming next, and that's the thing about 'Gotham': it keeps you guessing, so you've got to stay tuned to see," he said. "That was a cool reveal, and I was surprised by how many people knew who Cyrus Gold was."
Comic book fans all know that Cyrus Gold is the 19th Century man who eventually became the evil zombie named Solomon Grundy. The character was first introduced in "All-American Comics" #61 back in October 1944. Over the years, the zombie has received different origin stories, the most popular of which was his dying in Gotham City's Slaughter Swamp. In some variations, he was killed there, but in others, his body was simply brought there after his death. Several years later, he was resurrected as Solomon Grundy.
With so many villains left to defeat, Detective Jim Gordon (Ben McKenzie) really needs to pull his weight and bring them to justice. But the good news for Jim next season is that he would not be facing these villains alone. During the Season 3 finale, Bruce finally realized his true calling as the city's savior. He put on a mask and then saved three innocent victims from a mugging, possibly even a murder, by beating up their assailant. He then escaped the scene without a word.
"Gotham" Season 4 will premiere on Sept. 28.
© Copyright IBTimes 2023. All rights reserved.