Gradient Beverages: Paving The Path To Moderation
* This is a contributed article and this content does not necessarily represent the views of IBTimes.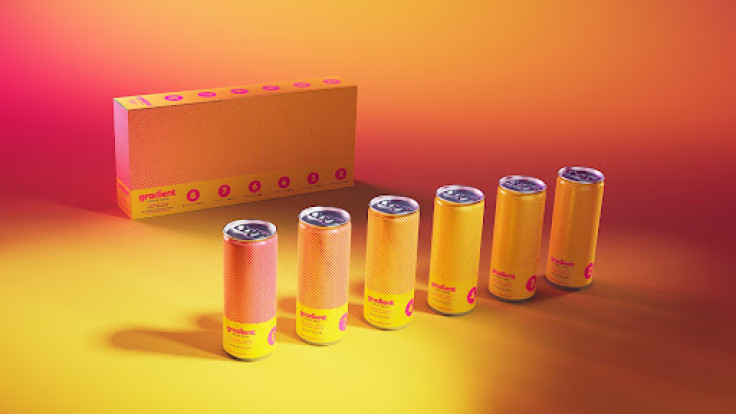 John Eresman, his sister Trisha Woodlock and brother-in-law Josh Woodlock never thought they would end up in the beverages business. They were all successful professionals in their own right and used to get together frequently to catch up. It was during one such get-together that they wondered why alcoholic drinks always came with a standard 5% concentration. Wouldn't it be a great idea to start strong and cut back as the night went on so that you are able to remember most of the conversation when you socialize? If you switch to a lighter drink, you are still able to socialize and get a buzz but without worrying about a hangover in the morning or losing memories of good times.
When they asked around, they found that no one else had thought of this idea before, though there were many takers for the concept. Manufacturers made regular strength drinks because they were the easiest ones to make and people bought them because that was the only option available. Thus, the concept of Gradient Beverages was born in 2020. The idea was to offer people a way to enjoy alcohol without having regrets the morning after.
The process, from concept to actual product, took a little more than a year. They faced a lot of hurdles. They first tried working with other manufacturers but that proved to be cumbersome. Now, the company has its very own manufacturing facility in Calgary.
Gradient's first product was launched in 2021- a six-pack of vodka soda in six gradually reducing alcohol strengths - 8% 7%, 6%, 4%, 3%, 2% alc./vol. In May, the company launched its most popular product so far - a 4 pack that included 7%, 6%, 4%, 3% alc.vol. This pack size proved to be really popular with both retailers and customers as it offered the convenience of spreading out one's usage over an evening or the entire week. The packs could also be shared among friends, ensuring an option for everyone.
According to John Eresman, co-founder and creative director of Gradient Beverages, there was a time when binge drinking to test one's limits was almost a rite of passage. The advent of the pandemic made people more health conscious and mindful of what they ate and drank. The way people are consuming and thinking of alcohol is shifting. Gradient Beverages appeared in the market at just the right time to sync with generation Z, preferring not to use alcohol as a social lubricant. With a range of flavorful vodka sodas in different alcohol strengths that are carb-free, gluten-free, sugar-free and free of artificial sweeteners, Gradient Beverages has emerged as a viable alternative for those who want to start their nights strong and end light. It is the only player in the alcohol industry to successfully bridge the gap between non-alcoholic and regular strength beverages. It offers the ideal solution for those who are 'sober-curious' but would still like to have a drink in their hand while socializing.
In just a short span of time, Gradient Beverages has made a splash in the alcohol industry with its innovative product, refreshing flavors and attractive product and package design. The vodka sodas are currently available in cucumber mint, raspberry lemon and lime flavors. Gradient has won international awards for its flavors, winning gold and silver at the 2022 International Wine and Spirits Competition in London. In 2022, Gradient Beverages won the renowned Red Dot design award for its human-focused approach to design. The Red Dot Design award is one of the most prestigious awards in the design industry. The products quickly became popular across Western Canada and Gradient Beverages is poised on the brink of expansion to other markets across Canada.
Concluded John Eresman, "Our goal is to play a key role in shaping the way people look at and consume alcohol. We believe that you should be able to control your drinking and not the other way around. It no longer has to be an all or nothing approach. You can keep a can in your hand so that you do not feel left out and stay relatively sober. Our drinks are not just perfect for those who are seeking mindful moderation. They are also great for those who are health conscious. They are free of carbs, gluten and artificial flavors. We have exciting plans for the future, with a range of new flavors in the works and plans to expand our presence across the country."
Media contact:
Name: John Eresman
Email address: hello@drinkgradient.com
© Copyright IBTimes 2023. All rights reserved.