Grammy Awards 2017 Performers: Complete List Includes Beyoncé, Adele, Chance The Rapper, Lady Gaga And More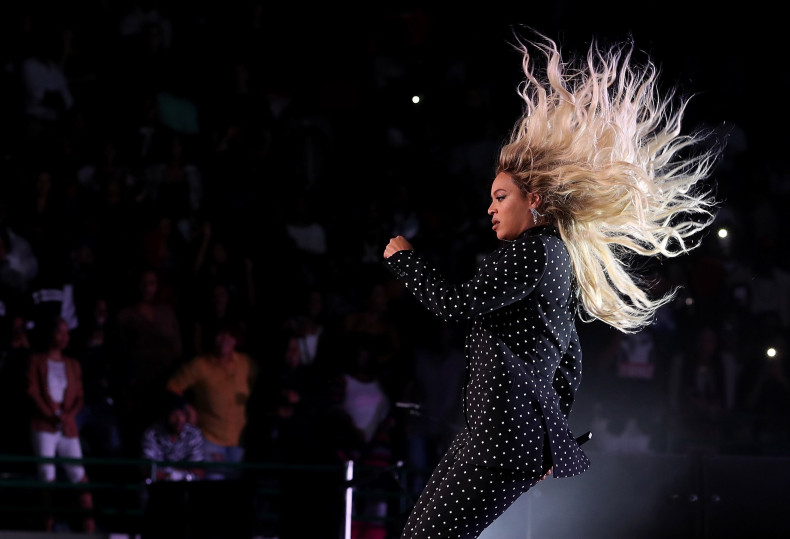 The 59th annual Grammy Awards are just days away. If you're not excited yet, you will be after you hear which big stars are expected to perform during the show.
In addition to the star-studded list of artists making up the 2017 Grammy nominees list, the show has curated a power-packed lineup. While it's anyone's guess at this stage in the game what host James Corden has up his sleeve, we do know that several performers will be taking the stage throughout the show.
Beyoncé, who recently announced that she and husband Jay Z are expecting twins, is believed to be performing. She has performed at several Grammy Awards shows in the past and, as always, the Beyhive is looking forward to seeing what she has planned. Many are concerned, however, about her performing while pregnant.
On Wednesday, TMZ reported that Beyoncé was not going to confirm her performance until Saturday. If she does take the stage, she will reportedly slow things down. In an effort to keep the energy high during the Grammys, she is rumored to be planning to use a digital screen. Queen Bey is also thought to be bringing several artists on stage with her for cameos during the performance to help keep things exciting.
Here's a complete list of artists performing at the 2017 Grammy Awards:
Adele
Following a botched performance in 2016, Adele is thought to be returning to the Grammy Awards stage to wow viewers with her exceptional vocals. It's not clear what she intends to perform, as her most recent album — "25" — was released in 2016.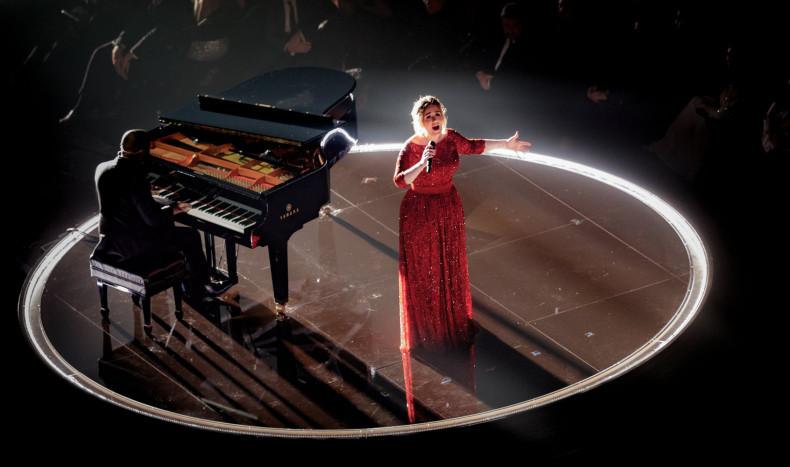 Katy Perry
Many were shocked to learn that Perry had been pegged as a performer at the 2017 Grammy Awards. Like Adele, it's been some time since she put out a new album or single, which has fans questioning what she plans to perform. It's believed that she'll be debuting her new single "Chained to Rhythm," which features Skip Marley.
Lady Gaga and Metallica
After taking on Super Bowl LI, Lady Gaga will take the stage during the 2017 Grammys. She's set to perform alongside rock legend Metallica in what Rolling Stone is calling a "very special and unique" performance.
The Weeknd and Daft Punk
The Weeknd will rock the house at the Staples Center in Los Angeles, and he's bringing Daft Punk out with him. The mysterious helmeted musicians haven't performed at the award show in several years and fans are looking forward to seeing what they have planned.
Chance the Rapper
The Chicago native has been quiet about his Grammy Awards performance, but is expected to play something off his streaming mixtape "Coloring Book."
John Legend and Cynthia Erivo
The in memoriam segment at the Grammys just got all the more special. John Legend and Cynthia Erivo have been chosen to sing tributes to all the people we lost in 2016 and 2017. It's not clear what they plan to perform, but it's sure to be a moving moment.
Bruno Mars
It's been awhile since Grammys audiences have seen Bruno Mars grace the stage, but he's back. It's been reported that he's doing a special tribute to Prince.
A Tribe Called Quest and Anderson .Paak
After the debut of their 2016 album "We Got it From Here," A Tribe Called Quest will be taking the stage alongside Anderson .Paak at the Grammys. It's not clear whether they're performing a song off the album or something else, but we're excited nonetheless.
Carrie Underwood and Keith Urban
It wouldn't be a music awards show if all genres weren't represented. Holding it down for the country genre, Carrie Underwood and Keith Urban are set to collaborate on a duet. There's been some speculation that the two will be performing "The Fighter."
Alicia Keys and Maren Morris
In what seems like a random pairing, the Grammys stage will see Alicia Keys and Maren Morris in a duet. Neither artist has given any indication about what they plan to perform.
Little Big Town, Demi Lovato, Andra Day, Tori Kelly
This group of talented musicians are expected to come together on Sunday for a Bee Gees tribute in celebration of the 40th anniversary of "Saturday Night Fever."
Kelsea Ballerini
Due to the fact that she's nominated for best new artist, Kelsea Ballerini and her competitors will all (with the exception of The Chainsmokers) take the stage during the 2017 Grammys.
Lukas Graham
The band, nominated for best new artist, will perform Sunday.
Gary Clark Jr.
Each year Gary Clark Jr. is invited to the Grammys to perform tributes to high profile artists who have died and some who remain with us. In 2016, he performed a tribute to B. B. King. The year prior, he celebrated the music of Stevie Wonder. It's not clear who he'll be performing in celebration of this year, but it's likely he'll be doing yet another tribute.
William Bell
In celebration of his two nominations, William Bell has been asked to perform at the 2017 Grammy awards.
Tune in to the Grammys Sunday, Feb. 12, at 8 p.m. EST on CBS.
© Copyright IBTimes 2022. All rights reserved.