'Gran Turismo 7' In Development For PS4 And PS5, Says Latest Leak
KEY POINTS
"Gran Turismo 7" was announced as a PS5 exclusive title
A statement from a Sony executive sparked rumors that it could be cross-gen
Sony hasn't confirmed if the game would release on PlayStation 4
Following months of rumors, speculations and ambiguous advertising, a new leak has seemingly confirmed that the highly anticipated racing simulation "Gran Turismo 7" is in the works for PlayStation 4 and PS5.
A new report from GTPlanet recently confirmed that the PlayStation port of "Gran Turismo 7" is actually in development. According to the site, it accessed and saw a professional document containing some interesting details about the upcoming title.
The document in question reportedly includes information on the game's production process, confirming the game's source code is in development not only for Sony's new generation gaming console PS5 but also for the PlayStation 4. The site did not share the actual document but guaranteed its authenticity.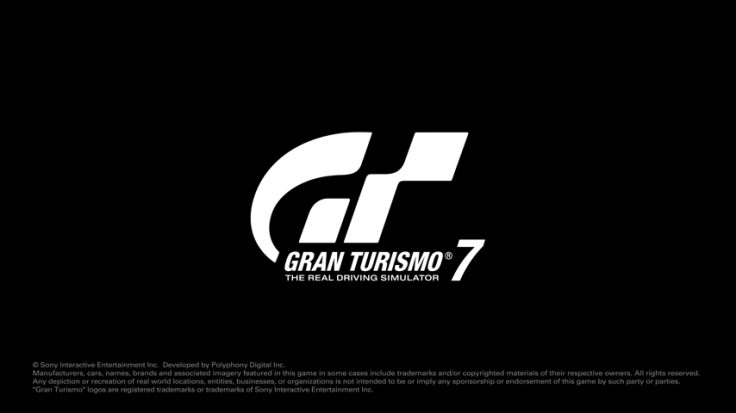 All promotional materials for "Gran Turismo 7" indicate that it would be a PS5 exclusive title. However, more recent ads and promotional materials have been modified. They now say, "In Development for PlayStation," deliberately omitting the part mentioning PS5 and the phrase "PlayStation Exclusive."
The game's PlayStation 4 version was not seriously considered until June when Sony Interactive Entertainment Worldwide Studios Head Hermen Hulst gave a vague statement about releasing PS5 titles on PlayStation 4.
"Where it makes sense to develop a title for both PS4 and PS5 — for Horizon Forbidden West, the next God of War, GT7 — we'll continue looking at that," Hulst said on the PlayStation blog. "And if PS4 owners want to play that game, then they can. If they want to go on and play the PS5 version, that game will be there for them."
This was the first official suggestion that the upcoming video racing simulation game from Polyphony Digita could be cross-gen. However, Hulst's statement did not directly confirm that "GT7" would indeed launch on PlayStation 4 — a stark contrast to what most media outlets claim.
Although the leak suggests "Gran Turismo 7" is in development for PS4, it does not necessarily mean it would launch on the said console. The technical process revealed in the document could be exploratory. It's also possible that the developers just wanted to see how well the code runs on the previous generation gaming system.
However, considering the latest leak, it can be said that the possibility of the game releasing as cross-gen is highly likely.
"Gran Turismo" started on PlayStation and is one of the longest and remarkable franchises of Sony. While the genre appeals only to a certain type of gamers, the series and its installments have remained successful.
"Gran Turismo 7" was initially announced to come out this year but because of the COVID-19 pandemic, its release has been pushed to 2022. Sony earlier hinted that the game's beta test would arrive soon, but no official release window has been revealed yet.
© Copyright IBTimes 2023. All rights reserved.