Grandmother Says 10-Year-Old Girl Was Shot In Texas Shooting While Calling 911
KEY POINTS
Amerie Jo Garza received an Honor Roll certificate the same morning of the shooting
She was calling 911 when the teenage gunman, Salvatore Ramos, shot her
Her father arrived at the school as a med-aide and found out she was shot
Uvalde, Texas -- A 10-year-old girl was trying to call 911 to get help when she was shot during the Texas school massacre.
Amerie Jo Garza, described as the "sweetest little girl," had just celebrated her 10th birthday two weeks before she and her schoolmates were gunned down at the Robb Elementary School in Uvalde on Tuesday.
The fourth-grader had received an Honor Roll certificate the same day and was pictured smiling away with the certificate in her hands. She was shot later that morning after the armed suspect barged into her classroom and opened fire.
Her grandmother, Berlinda Arreola, 49, said Amerie was trying to call 911 when the suspect, identified as 18-year-old gunman Salvador Ramos, shot her.
"He could have just taken her phone away," Arreola told PEOPLE. "He could have just broke it, done something. And he just shot her."
"She was a hero trying to call 911, to save her and her friends," added the grandmother
Amerie's father, a first responder, spoke about the moment he found out what happened to his daughter. Angel Garza said he arrived at the school as a med-aide and saw a child "covered in blood head to toe," the father told CNN.
"I thought she was injured, I asked her what was wrong and she said she's OK," Angel told the outlet. "She was hysterical, saying that they shot her best friend, that they killed her best friend, and she's not breathing and she was trying to call the cops. And I asked the little girl the name and … she said Amerie."
"She was so sweet," the grieving father said through tears. " … She was the sweetest little girl who did nothing wrong. She listened to her mom and dad, she always brushed her teeth, she was creative, she made things for us, she never got in trouble in school."
"I just want to know what she did to be a victim," he added.
Angel said his daughter wanted a cell phone for so long and got one for her 10th birthday. She used the same phone to try and call the police during the shooting.
Amerie is one among 19 students and two teachers killed in the shooting.
The suspect, Ramos, first shot his grandmother before entering the elementary school and barricading himself inside a fourth-grade classroom. Multiple children were also injured in the rampage.
A fundraising page was set up for Amerie's bereaved family.
"Amerie was such a beautiful soul," said a message on GoFundMe. "She touched everyone's hearts around her and she lit up every room she walked into. She received an award ... just before the shooting occurred. She was so smart and such a good child. Amerie is known for being a hero and trying to call 911 before the shooter took her life."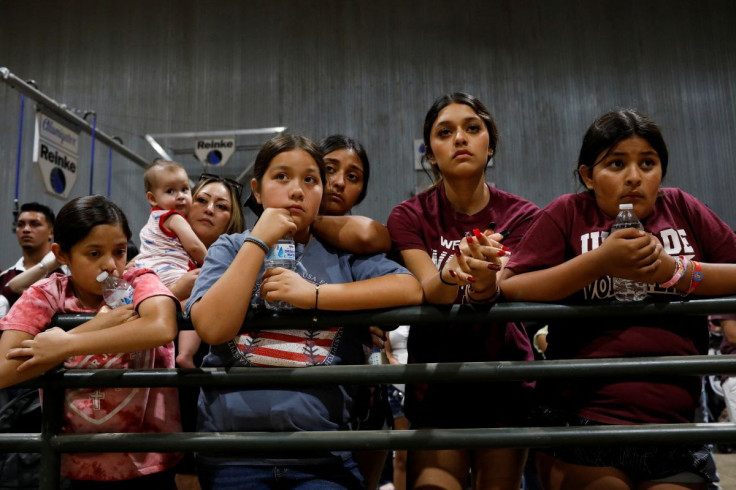 © Copyright IBTimes 2023. All rights reserved.
FOLLOW MORE IBT NEWS ON THE BELOW CHANNELS