Grandmother Shot In The Face By Texas School Shooter Released From Hospital
KEY POINTS
Salvador Ramos shot his grandmother and then drove to the Uvalde school
The 66-year-old woman was released from the hospital after about a month
Another 10-year-old girl, injured in the shooting, remains at the hospital
San Antonio -- The grandmother of the 18-year-old shooter who gunned down 19 children and two teachers at a Texas elementary school has been discharged from the hospital.
Celia "Sally" Gonzales, 66, spent more than a month receiving treatment after her grandson, Salvador Ramos, shot her in the face at her home on May 24. Ramos then drove to Robb Elementary School in Uvalde and fatally shot 21 people before officers killed him at the scene.
Gonzales was able to call for help after being shot and was taken to the University Hospital in San Antonio in critical condition. The hospital said Tuesday that Gonzales is being released, according to NBC News.
The only remaining Uvalde victim still receiving treatment at the hospital is a 10-year-old girl, who is now recovering and in "good condition," the hospital said.
Gonzales' husband, Rolando Reyes, told CNN last month that the bullet fired by Ramos had pierced through her jaw and upper cheek.
"The bullet went into Sally's jaw just next to her mouth and shattered all her teeth," Jason Ybarra, a second cousin of Gonzales, told the New York Post.
"If the bullet was an inch in another direction, it would have blown her head off," he added.
Ramos had been staying with his grandparents for approximately three months before launching the massacre at the elementary school. After quitting his job at a local Wendy's, Ramos had been spending all his time on his phone or sleeping on the couch, Reyes told the New York Post. But Reyes said he never saw signs that suggested Ramos was capable of unleashing such a rampage.
Reyes also said Gonzales had a conversation with Ramos in the morning before he went on a shooting spree. Gonzales told him he needed to do more for the household.
"My wife had put him on her phone bill … added a phone line for him," he said. "My wife told him, 'It's time that you get our own line.'"
Friends and relatives of Ramos also said he was bullied while growing up and had a fraught relationship with his mother.
"He would get bullied hard, like bullied by a lot of people," said a friend, Stephen Garcia. "Over social media, over gaming, over everything. He was the nicest kid, the most shyest kid. He just needed to break out of his shell."
The gunman's high school classmate, Nadia Reyes said Ramos posted a video on Instagram months before the shooting and said his mother was trying to kick him out of the house.
"He posted videos on his Instagram where the cops were there and he'd call his mom a b---- and say she wanted to kick him out," Nadia said. "He'd be screaming and talking to his mom really aggressively."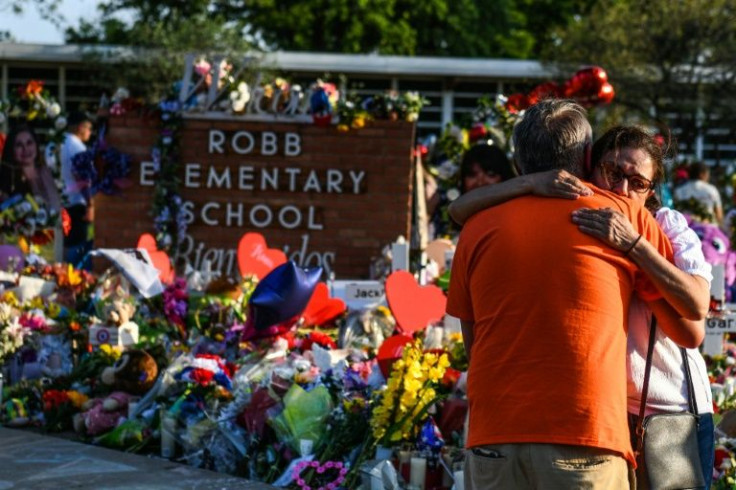 © Copyright IBTimes 2023. All rights reserved.