'Grease' Movie Cast: Where Are They Now? 2016 Update On Your Favorite Pink Ladies, Greasers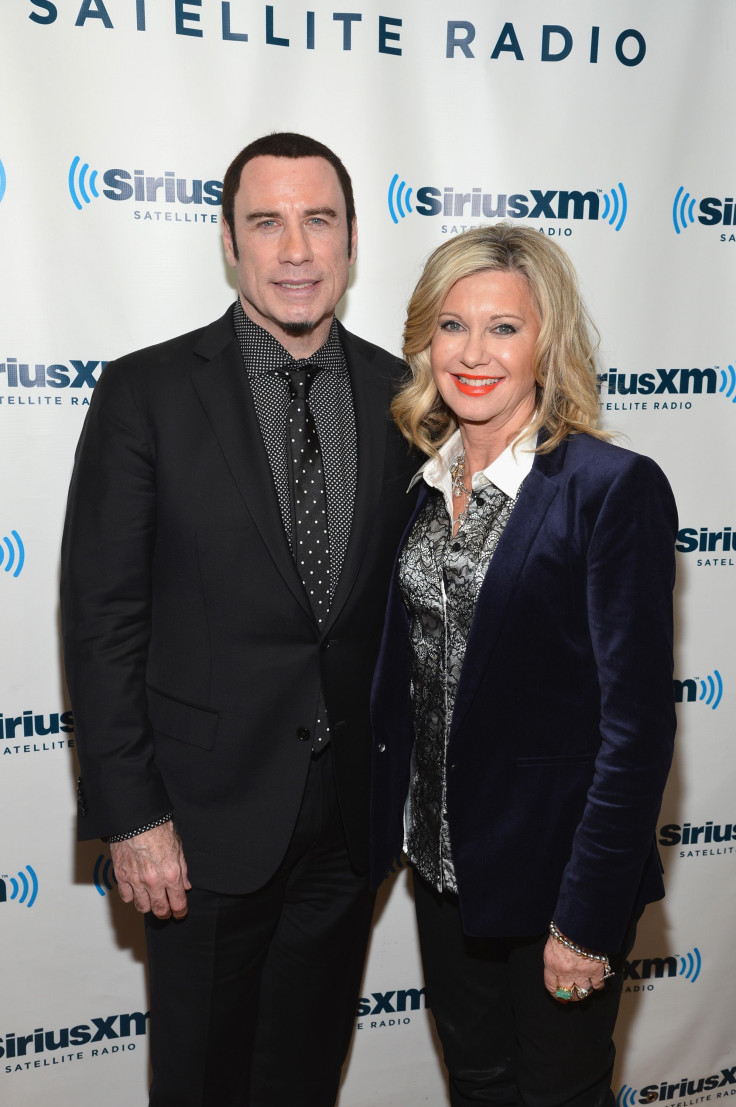 "Grease" has had moviegoers singing "We Go Together" since the movie adaptation hit theaters in 1978, and luckily for fans of the Pink Ladies and Greasers, the musical phenomenon is being revamped for TV. On Sunday, Fox will air "Grease: Live," a musical retelling of the popular Broadway show-turned-feature film. Before the special airs, catch up with the original stars of the blockbuster hit.
John Travolta — Travolta's role in "Grease" help bring him into superstardom, and he hasn't stopped working since. Now 61, the Oscar-nominated actor has starred in several films in recent years and has two projects in the works. Next month, he will premiere his role as lawyer Robert Shapiro in FX's "The People v. OJ Simpson: American Crime Story." Travolta doubles as a producer on the Ryan Murphy project. He also has two films premiering in 2016, a revenge Western "In a Valley of Violence" and crime drama "I Am Wrath."
Watch Travolta in the "American Crime Story" trailer:
Olivia Newton-John — While the Australian singer-actress, now 67, hasn't starred in any feature films recently, she hasn't been putting her talents to waste. Last year, she appeared on the daytime talk show "Loose Women" and in October 2015, she had a cameo as a guest judge on ABC's "Dancing With the Stars." Of course, her appearance was during "Famous Dances Night."
Stockard Channing — Rizzo has been one busy lady. She is 71 and wrapped up 2015 with appearances on CBS's "The Good Wife" playing Veronica Loy. She currently stars on NBC's "The Mysteries of Laura" as Brenda and has a TV movie, "Elizabeth, Michael and Marlon," premiering later this year. Channing will portray Elizabeth Taylor, while Brian Cox will take on Marlon Brando. Joseph Fiennes controversially stars as Michael Jackson.
Watch a "The Good Wife" featurette featuring Channing below:
Didi Conn — If you happen to notice a similar face in Fox's "Grease: Live," it will most likely be Conn, the original Frenchy. According to "Grease: Live" star Vanessa Hudgens, Conn, 64, will play the diner waitress Vi in the reboot, which is a fitting role being that she gets to be with Frenchy, played by Carly Rae Jepsen, right before her famous musical number, "Beauty School Dropout." Conn, who recently guest starred on "Transparent," also has a film, "Paper Dreams," coming in 2016.
Jamie Donnelly — The former Pink Lady, who played Jan in the film, had roles on "Ray Donovan" and in the Johnny Depp film "Black Mass" last year. More recently, she acted in a short called "The Waitress," which is in post-production. She also starred in the Kareem Mortimer drama "Cargo," which is due out later this year.
Dinah Manoff — Manoff's IMDb profile shows she last worked as a credited actress in 2008 playing Mrs. Goodson in "Bart Got a Room."
Michael Tucci — The Sonny actor, now 69, last appeared in a pilot for the TV series "The Comedians" in 2015. He voice-acted the role of Billy Crystal's agent.
Barry Pearl — The Doody actor, now 65, acted in the TV series "Summer with Cimorelli" in 2014. He also starred as himself in the 2015 documentary "Lights, Camera, Independence."
Kelly Ward — From voice acting to dialogue directing, Ward, 59, has been busy since starring in "Grease." The Putzie actor has dozens of entertainment credits to his name. He most recently lent his voice to "Jake and the Neverland Pirates" as Anubis Statue. He previously worked as a writer for the Disney Junior series. He is also credited as being a dialogue director for the coming Disney series "The Lion Guard."
Eddie Deezen — The Eugene actor, now 58, lent his voice to several animated shows last year. You may recognize his voice in the "The SpongeBob Movie: Sponge Out of Water" movie — he was a seagull.
"Grease: Live" airs Sunday at 7 p.m. EST on Fox.
© Copyright IBTimes 2023. All rights reserved.